Owen Norris bio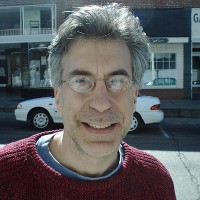 Excerpt: "… rumors Owen did nothing to dispel, saying, 'Notoriety is good publicity.'"
Owen Norris was born November 24, 1969, the descendent of a long line of Norrises in Mississippi. Ancestor Edwin Pritchard Norris emigrated from England in 1838 at the age of 21, settling in Bolivar County. Beginning with a tract of roughly 225 fertile acres, Edwin expanded his holdings through the 1840s, becoming one of the most prosperous landowners in the region.
Edwin and his wife, Nora, had four children, two of whom perished in the Civil War as officers in "Bolivar's Greys." Their sole surviving son, Albert Sidney Norris, worked with his father to help rebuild the family's holdings after the ravages of the war.
As Cleveland, Mississippi gained importance as a railroad town on the Vicksburg-Memphis line, Albert Sidney and wife, Isabel, moved there in 1871, hoping to partake in the prosperity. He established a small firm that brokered the transport of cotton to the North. The business thrived, and Albert Sidney invested the profits in more lands, some of which he rented to sharecroppers.
Albert Sidney and Isabel had three children: Edwin James, born in 1873; Ida Louise, born in 1875; and Henry, born 1878. While Henry had his father's business inclinations, Edwin took after his grandfather Edwin Pritchard, preferring the agrarian lifestyle to town life in Cleveland.
After attending The Agricultural and Mechanical College of the State of Mississippi (now Mississippi State), in 1893 young Edwin returned to Bolivar County to manage the family's farm holdings, which encompassed more than 2,000 acres. Fascinated by plant genetics, Edwin began selling different varieties of cotton seeds as a sideline business to his full-time farming activities.
Of Edwin's two children, Jonathan, born in 1903, inherited his father's interest in botany and his scientific aptitude, and eagerly helped out with farming operations and plant experiments throughout his boyhood. The first in the family to attend a Northern university, Jonathan graduated from Yale from in 1925 and toured Europe for a few years, where he gained an appreciation for the finer things in life and a reputation as a rake.
Upon his return, Jonathan convinced his father to invest more in the Norris Seed Company. The advice proved prophetic when the stock market crashed in 1929. During the subsequent Depression, Edwin was forced to sell more than half of the family's lands at cut-rate prices. But the Norris Seed Company remained profitable through the 1930s, as Jonathan cut prices and invested heavily in community rebuilding projects throughout the state to maintain their customer base.
In 1931, Jonathan married Thérèse Lambert, a Parisian cabaret singer he'd met during his travels. Although the couple made a home in Mississippi, they traveled frequently and often hosted lavish parties at their New Orleans residence.
Their only son, Robert, aspired to take over the family seed business, which had expanded to include soybean seed production. Like his father, Robert attended Yale University, majoring in business and graduating magna cum laude. Upon his return to Cleveland, Robert worked steadfastly at expanding the company's holdings, acquiring a smaller competitor to become Norris and Pinegate Seed Company.
For years, Robert focused on his work and barely batted an eye at any of the several young ladies who tried to catch his eye. In 1967, Robert finally married Adele Williamson, an Atlanta debutante. Although their relationship was close, Robert remained so involved in his work that they rarely attended social functions together. When their son Owen was born, Robert spoke to his wife by telephone from the lab rather than accompany her to the hospital.
In 1971, when Owen was two and just four years after she had married Robert, Adele Norris was diagnosed with breast cancer. Robert spared no expense on her medical treatment, but the cancer continued to spread. Adele died in 1973, leaving Owen to be raised by a succession of nannies while his increasingly withdrawn father continued to work long hours.
Owen's relationship with his paternal grandparents brightened his otherwise lonely existence. He frequently spent vacations and weekends at their New Orleans home and loved to look through his grandmother's album of photos and mementos from Europe.
At school, Owen was known as a bright child who was nonetheless prone to initiating schoolyard fights, sassing teachers, and destroying school property. In one particularly memorable instance, as a sixth-grader Owen switched around the dust jackets from all the school library's books on human sexuality and animal husbandry.
Robert severely punished such pranks and frequently ordered Owen's caretakers to withhold meals and lock him in his room. By the age of 14, Owen had become so unruly that Robert sent him to two different boarding schools out of state. In both settings, Owen continued to behave erratically, his occasional academic brilliance marred by truancy, inattention, and outbursts of temper.
Owen was admitted to Yale in the fall of 1987 mainly due to his family legacy there. As a student, he preferred drama productions and the Skull and Bones society to his business classes.
While at college, Owen cultivated his reputation as a lavish and eccentric entertainer, hosting masked costume balls, organizing trips to nearby New York City, and presiding over annual pilgrimages to Mardi Gras in New Orleans, where his doting grandparents allowed Owen and his retinue to take over their house. During the summer after his sophomore year, Owen flew to Europe against the wishes of his father, who had expected his son to come home and work at the seed company.
Robert frequently rescinded Owen's allowance and even hired private detectives to monitor his activities in New Haven, all to no avail. In such situations, Owen relied on his grandparents to persuade Robert to relent — and to fund his carousing in the meantime. Thérèse and Jonathan were convinced that Owen would finish sowing his wild oats and settle down to his job and marriage.
But marriage didn't appeal to Owen, who was generally more interested in drinking and pharmacopeia than in the scores of women who courted the wealthy bachelor. Although he indulged in a number of casual affairs, including a high-profile fling with a supermodel, Owen shied away from long-term commitments, preferring instead a continually-changing succession of friends and lovers. With his interest in glam rock and eccentric fashion, rumors abounded that Owen was bisexual or gay — rumors Owen did nothing to dispel, saying, "Notoriety is good publicity."
Although his relationships were far from serious, from early adulthood, Owen showed a deep commitment to supporting the arts. A Metropolitan Opera and New York City Ballet subscriber, Owen also frequented and funded experimental theatre groups, modern string quartets, punk rock dives and film festivals — exhibiting a wide-ranging and eclectic taste. When he finally returned to the South in the summer of 1995, setting up residence in his now-deceased grandparents' New Orleans mansion, he immediately began contributing to local institutions such as the New Orleans Museum of Art and Le Petit Theatre du Vieux Carré.
Robert was finally able to entice his son back to the family business through Owen's interest in the arts, offering to establish a cultural foundation to support Mississippi arts if his son would run it. Owen accepted and in 2008 started attending theatre and arts events throughout the state as the Norris and Pinegate Arts Foundation president. He began subsidizing Oxford's Oxtales Theatre in 2010 using both foundation money and his own funds, thereby becoming the group's primary benefactor.
Although he continues to keep his primary residence in New Orleans, in 2013 Owen also took an apartment in Oxford, which he considers "the only civilized town in the state." Conducting foundation business from home offices in both locations, Owen also travels by helicopter to Cleveland for meetings, reluctantly learning more about the company's structure and operations.
Robert, now 73, remains president and CEO but plans to retire in the next five years. Owen, finally reconciled with his family's history and his own position in life, is expected to take the reins upon his father's retirement.