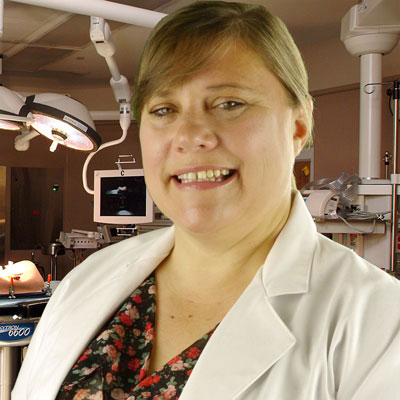 Veronica Sherman was born to James and Margaret Sherman on September 10, 1973, in Grenada, Mississippi. She was welcomed home by an older sister, Elizabeth. James was a teacher and Margaret was an accountant at the local bank.
Veronica was a pleasant child and had many childhood friends even though she didn't get along well with her sister. Veronica excelled in everything she attempted to do and she was always at the top of her class. Elizabeth had always been envious of that. During her school years, her parents had parties for her and her friends, and also took them on their vacation trips each summer and even though Elizabeth took her friends too, she kept her group separate from Veronica's. This has never changed.
After Veronica graduated from Grenada High School at the top of her class in 1992, she decided to go into the medical field. Veronica earned her Bachelor's Degree in Science at the University of Mississippi in 1996. She went on to get her medical degree from the University of Medical School in Jackson, Mississippi, including her three year residency in 2003. She completed her Fellowship in Gastroenterology at Jackson Memorial Hospital in Miami, Florida in 2006.
While in medical school in Jackson, she met Wallace Smith. They dated and then married on August 8, 2001. Their child Haley was born on January 10, 2002. Wallace barely eked through medical school with help from his wife. Veronica divorced Wallace later that same year because he began coming home intoxicated and wanting to fight with her. She told friends that he had given up on pursuing the career that he had planned on. He just didn't have what it took to go forward, and she had a child and a career to think about.
She then spent all her energy on raising her daughter and studying. She had always been an over achiever and pushed herself to accomplish her goals. She kept fit by training for triathlons. She had participated in several, including most recently the University of Mississippi's Rebel Man Spirit triathlon in Oxford on April 1, 2012.
In 2005, Veronica began dating Michael O'Connor who she met while attending Jackson Memorial Hospital in Miami, Florida. After dating for a while, Michael invited her home to meet his family in Oxford, MS, and she accepted. While they were there, Veronica met Michael's brother George and there was an immediate attraction for both of them.
Veronica dropped Michael, and she and George were married on May 2, 2006. They had a happy marriage and Veronica had filed a petition to terminate Wallace's parental rights to their daughter Haley, but Wallace Smith was adamant about not allowing that to ever happen.
After moving to Oxford with George as husband and wife, Veronica opened her own medical practice, Yoknapatawpha Gastroenterology Center, with her two partners, Dr. Hilton Burns and Dr. James Mendoza. She was well-respected as a physician, but people sometimes found her brusque and difficult at work.
Last year, while performing a colonoscopy on patient Danielle Lemmons, the bowel was accidentally perforated and within 24 hours Mrs. Lemmons became septic and died. Mrs. Lemmons husband Kenneth filed complaints against Dr. Smith with the hospital and the medical boards and also filed a malpractice suit against Dr. Smith's medical practice, the hospital and Dr. Smith personally.
Dr. Smith passed away May 11, 2012. She had been a tremendous asset to the community.