Suspect in custody for tourist murder
OXFORD WEEKLY PLANET
Sunday, February 17, 2019
Rowan Oak curator arrested in tourist murder
Alleged killer reportedly claiming self-defense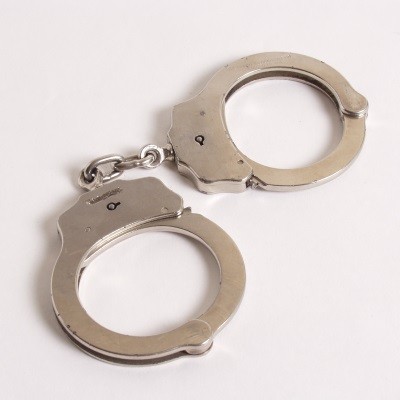 Linus Zachariah Broadwell, 52, was arrested today for the murder of German tourist Rolf Warner, the Yoknapatawpha County Sheriff's Department announced.
Broadwell, the curator at Rowan Oak where Warner was killed, was taken into custody at the sheriff's department early this afternoon, YCSD Public Information Officer Elizabeth Jones told reporters.
"When Mr. Broadwell was confronted with physical evidence implicating him in Mr. Warner's death, he admitted to killing the victim," Jones said. "Mr. Broadwell made claims of mitigating circumstances that justify his actions, but those claims have not been corroborated."
Jones declined to provide specifics on the evidence against Broadwell or details about the alleged mitigating circumstances. Sources close to the investigation say Broadwell plans to claim self-defense in response to the charges.
Rolf Warner's body was found on the grounds of Rowan Oak on Friday morning. He had been in town only a few days and was reportedly scouting locations for use in an upcoming video game.
Gus Heller, Warner's business partner and lifelong friend, was relieved when he heard the alleged killer was in custody but was outraged at the possibility Broadwell will claim self-defense.
"I'm grateful the police were able to find Rolf's killer so quickly, but there's no way that guy acted in self-defense," Heller said. "Rolf was not a violent person. He would never lash out against someone physically unless they attacked him first."
Linus Broadwell is being held at the Yoknapatawpha County Detention Center pending arraignment. Information about his attorney of record was not available at publication time.
By Kemper Jones at 4:00 PM