Suspect in custody for Jenson death
OXFORD WEEKLY PLANET
Friday, December 7, 2018
Suspect in custody for Jenson death
Girlfriend facing charges in gamer's death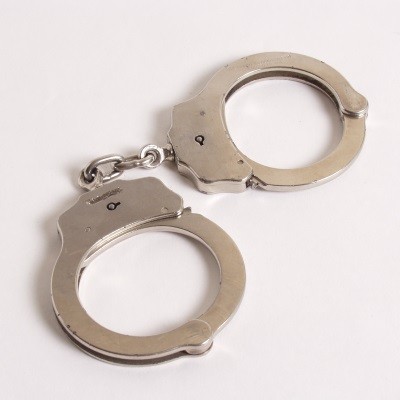 Madison Spires, 23, was arrested this morning in connection with the death of her boyfriend, Blake Jenson, the Yoknapatawpha County Sheriff's Department announced.
Spires, a local manicurist, was taken into custody at the sheriff's department before noon today, said YCSD Public Information Officer Elizabeth Jones, after she admitted her involvement in the death.
"This has to be some kind of mistake," said Erin Flowers, Spires' boss at Spa Nails. "Madison loves Blake so much. There's no way she would intentionally hurt him, much less kill him."
On Sunday, Jenson, 22, collapsed at his residence during a brief power outage at a video game party he was hosting.
Jones declined to comment on the cause of death or the details of Spires' actions but said it appears that Jenson died as the result of a practical joke gone terribly wrong.
The Jenson family did not want to speak to reporters, but a neighbor speaking on their behalf said they're grateful to be finding out more about what led to Blake's death.
"The family is devastated by Blake's loss," George Raymond said, "and they're shocked to learn Madison was involved, but it seems like all of this may have been a tragic accident."
Jenson was studying engineering at the University of Mississippi.
"Blake was an exceptional student and very well liked. It's a tragic loss," said Professor Gary Wilson. "He will be missed by many."
In addition to his studies, Jenson was a video game aficionado, and the front man for the local band Random Deeds. Spires played keyboards in the band.
Spires' parents, Jeff and Beth Spires of Oxford, could not be reached for comment.
Madison Spires is being held at the Yoknapatawpha County Detention Center pending arraignment.
By Kemper Jones at 12:00 PM