Rupert Coates bio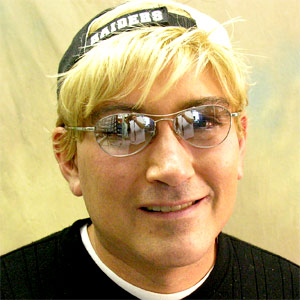 Rupert Coates was born February 7, 1962, and was always a serious, reserved person, even as a boy growing up in a household of four boisterous older brothers and sisters. His parents, Philip and Estella, always said, "Of all our children, Rupert was the one who never gave us a bit of trouble."
Rupert was a good student, did all his lessons, and spent his spare time quietly indulging his passion for still life photography. He would've liked to pursue photography as a career, but in high school, he decided it would be too difficult to support himself as a photographic artist, so he decided to concentrate on architecture instead.
Since Rupert showed proficiency for design in a high school drafting class, his teachers encouraged him to apply to the School of Architecture and Design at the University of Tennessee-Knoxville, which he did. He completed his Master of Architecture in 1988. Shortly thereafter, he relocated to Nashville, Tennessee.
Rupert had been in no hurry to marry. He enjoyed his independence and the privacy of living on his own. He still took photos as a hobby, occasionally exhibiting his work at small galleries, for which he made a name but not much money.
His plans changed when he met Diane Crenshaw in 1988. The enthusiastic, determined, strong-willed young woman who seemed to know exactly what – and who – she wanted in her life entranced him.
After their marriage, they lived and worked in Nashville for more than 15 years until Rupert accepted a position with Dixieland Design and Construction. Rupert was excited about his association with the group because it enabled him to work on projects all around the South. Rupert and Diane moved to Oxford in 2006, and Diane found employment with the University of Mississippi.
After Diane suffered a miscarriage early in their marriage, she told Rupert she could never go through that again. Rupert didn't object at first, thinking she would change her mind after some time passed. But she consistently refused to consider trying again, much to his dismay because he loved children and had looked forward to being a dad. Rupert, as usual, said nothing to Diane, not wanting to cause her any more pain, but still he grieved silently.
As the years passed, they both became engrossed in their own work and found fewer mutual interests. Rupert was a quiet, reflective man, and as Diane became more assertive, he became even more reticent. People who knew both of them commented on how different they were, but divorce never entered their minds.
Longing for children of his own, Rupert joined Big Brothers Big Sisters and enjoyed mentoring 12-year-old Miguel Montoya. When Rupert's travel schedule permits, they spend weekend time attending sports events and going to movies. On weeknights, Rupert calls and texts with Miguel, listening to his problems and helping with homework. Even when Rupert has to be out of town, he still stays in touch with Miguel.
Rupert is popular with his co-workers, who regularly invite him to play tennis and asked him to join the company softball team. They describe Rupert as "a gentle, thoughtful man who would never knowingly hurt anyone. He would rather walk away than have a confrontation."