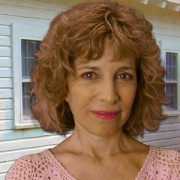 Carolyn Knight was born on October 9, 1963. Her parents, Russell and Maxine Knight, had a four-year-old son, Oscar, at the time.
Oscar was older, but Carolyn's birthday came first in their shared birthday month. Thus was set the tone of their relationship, one marred by bitter competition and strife, according to their teachers.
Carolyn describes the situation differently. "We might have been closer, but Oscar spent all his time in his room alone or in a far corner of the backyard working equations and reading math books."
Her teachers remembered that Carolyn strove to achieve in school not to better herself but to do better than her older brother. No matter what she accomplished, however, Russell and Maxine favored their first-born male child.
After high school, Carolyn moved to Tupelo with some girlfriends and never looked back. She found a job at Reed's Department Store and moved into an apartment with her friends. She talked to her mother once a month or so and never spoke to her father when she called.
When Oscar also moved to Tupelo about a decade later, it was almost two years before Carolyn found out he lived in town when they ran into each other at the grocery store. They seldom kept in touch afterward.
After her mother's death in 2018, Carolyn took over as the caregiver to her father. She let him move in with her despite her lingering resentment over how he treated her while she was growing up.
Carolyn is unmarried and is now an assistant manager at Reed's.