Susan Dubois bio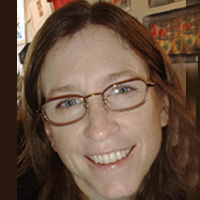 Susan Georgine Whitleff was born July 13, 1971, in Batesville, Mississippi, to George and Helen Whitleff. George was a deputy sheriff in Panola County, and Helen was a homemaker.
An only child, Susan had a normal childhood in a loving family until her mother was diagnosed with ovarian cancer when Susan was ten. Helena and George tried very hard to provide a normal routine for their daughter, but as the cancer progressed, it became harder for Helen to care for her husband and daughter.
Susan wanted to spend as much time as she could manage with her mother. She would have spent all her out-of-school time caring for her mother, but her parents were determined that she have as normal a childhood as possible, insisting she keep up her time with her friends and on her schoolwork.
Susan did as they asked — school had always been easy for her — and devoted the rest of her time to her mother. She approached her mother's illness as she did any challenge — head-on.
Helen died when Susan was 12 years old. George, Helen and Susan had prepared as much as possible for the impending death, but the following year was naturally very difficult for father and child.
They supported each other, and George stayed close to his daughter by maintaining an interest in her schooling and her friends, even with his busy work schedule. But he did his best, and Susan thrived under his care.
In her junior year of high school, when her friends were so engrossed in dates and boys, Susan was thinking about her lifelong dream of going to the University of Mississippi in Oxford. She had visited the campus once with her parents when she was just a little girl and had fallen in love with the campus and the town.
Her father had been putting money aside for Susan to attend Ole Miss, even through his wife's illness and death. George and Susan worked out a plan that he would pay for her tuition, books and some living expenses.
With the help from her father, student loans and working part-time, she felt sure she could swing it. She wasn't clear on what she wanted to do in her life except begin college. She was sure that destiny would lead her to her future if she could be at Ole Miss.
Then in the summer of '89, while she was making plans to move to Oxford, disaster struck. George was killed in the line of duty when he responded to a domestic disturbance call. Feeling very alone and that there was nothing left for her in Batesville, Susan decided to move to Oxford and work a year to save enough money to go to the university.
She found a job at the Square Books store. The owners loved her because, even in the aftermath and sorrow of losing her father, she was always pleasant with the customers and brightened everyone's day. Return customers always looked for her to wait on them.
Unlike some of the student part-time workers, she took the job seriously and soon knew her way around and the stock very well. She read whenever possible so she would be conversant with the customers.
Late in the summer, a young man came in to the store and was instantly attracted to Susan's wonderful smile and pleasant manner. Gerard Dubois always described his first encounter with her as "love at first sight." They began dating and, in fact, became almost inseparable.
Gerard was unlike anyone Susan had ever met. The son of a well-to-do family with cotton holdings in Greenville, MS, he was confident, considerate, and wonderful to be with. They became constant companions and married six months later.
Susan never regretted giving up her dream of college. She felt she had been swept away by her Prince Charming to live happily ever after. They settled down in Oxford, which they both loved, and he tended to his family's business interests by traveling often to Greenville. They had a wonderful time together and were very happy and content, especially after the birth of their gorgeous baby girl, Barbara, in August 1991.
Susan looked forward to spending her life as Gerard's wife and the mother of his children, then in 1993 she was widowed when Gerard was killed in an auto accident when rushing home from Greenville to his little family in Oxford.
Susan was a widow at 22 years old and once again had to face the heartbreak of a loved one's death. She felt as though her heart would break, but managed to survive by concentrating on her daughter.
She approached her job of single parenthood as she did everything — with a single-minded focus that could sometimes be smothering. But Barbara seemed to thrive and maintain a sense of balance.
Susan worked two jobs, leveraged the insurance money, and mortgaged and re-mortgaged their home in order to pay for coaching, lessons, clothing, and all the other necessary items to make her daughter successful on the pageant circuit. She told others that she would "do what it took" to see that her daughter had opportunities that she did not have.
She maintained that attitude even when money got tight. When she could no longer afford big name coaches, she found Marty "Slim" Rutgers and hired him to prepare Barbara.
The two worked together for years until, when Barbara was around age 14, Rutgers abruptly stopped coaching her. Thereafter, he was simply named as a "consultant" in Barbara's press releases and applications.
Susan has few close friends, but those she does have spoke of her devotion to Barbara's success. They also spoke of Susan's fear that she would be left alone and penniless. In time, it seemed that Barbara's success meant Susan's survival.
Susan never remarried, and after some disastrous attempts by friends to match-make, had backed away from dating. At 43, she is still attractive and vibrant. Her wonderful, sunny smile has brightened many lives, but now is dimmed by the tragic death of her dear Barbara — and once again she is alone.