OXFORD WEEKLY PLANET
Wednesday, July 26, 2023
Family, friends stunned by arrest in cheerleader murder
Victim's brother taken into custody this afternoon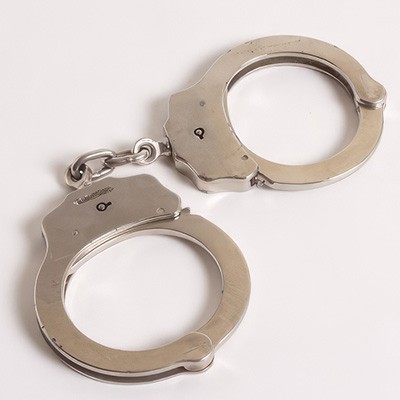 This afternoon, the Yoknapatawpha County Sheriff's Department arrested Cody Brown for the July 15 murder of his sister, Katherine "Katy" Brown. Cody Brown, 16, was taken into custody at the sheriff's department.
Brown is accused of killing his 18-year-old sister in the wooded area east of Oxford Memorial Cemetery while she was on her way from their grandmother's home to a mentoring event at the middle school.
Speaking about the circumstances leading up to the arrest, Yoknapatawpha Sheriff's Public Information Officer Elizabeth Jones said, "The forensic evidence implicates Cody Brown in the death of his sister. We aren't going to get into the specifics of the evidence at this time, but Mr. Brown's guilt is clear."
Jones declined to say what Brown's motive was for the killing, but other students at Yoknaptawpha High School had theories.
"Cody's always had this weird fixation with Katy," said Jennifer Adams, who is on the YHS cheer squad where Katy had been captain. "I'm not surprised he turned out to be the one. He's always been strange."
"I don't know Cody," said YHS senior Clinton James, "but I've heard other people talk about him like he could become one of those trenchcoat guys if he got the chance. I don't know if that's true, but killing his own sister is bad enough, don't you think?"
But not all students saw Cody Brown that way.
"I always thought he was nice," said YHS junior Kelly Mills. "Some of the other kids were so mean to him, but he never fought back. He always just turned the other cheek, you know?"
Cody Brown is being held at the Yoknapatawpha County Youth Detention Center and is expected to be arraigned on murder charges later this week. No information has been released about what attorney will be representing him.
Katherine and Cody's parents, Richard and Lauren Brown, refused to comment for this story.
By Kemper Jones at 7:53 PM