OXFORD WEEKLY PLANET
Friday, May 6, 2022
Alleged Holloway killer arrested in Memphis
Victim's brother awaiting extradition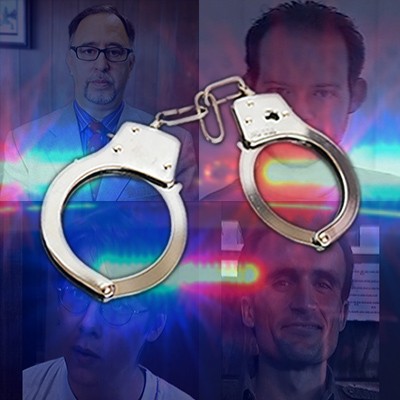 Peter Austin Pane, brother of Oxford murder victim Wendy Pane Holloway, was arrested at his Memphis home today in connection with her death. Pane is being held at the Shelby County (TN) Jail pending extradition to Yoknapatawpha County, according to a statement from the Shelby County Sheriff's Department.
Yoknapatawpha County Sheriff's Department Public Information Officer Elizabeth Jones said, "We are especially grateful to the Shelby County Sheriff's Department for their assistance in taking Peter Pane into custody."
Officer Jones said the YCSD cracked the case using a combination of physical evidence and witness statements and coordinated with the Tennessee law enforcement officers to apprehend Pane.
The YCSD hasn't released details regarding the case against Pane, but sources close to the investigation say the evidence implicating him is strong. Pane's reported motive in the slaying of his sister involves a dispute between the siblings over ownership of a cutting-edge software encryption program.
Before Pane's arrest, suspicion had fallen on several Oxford residents, including blues musician Willie King, author Blake Stillwater and his wife and son. Blake Stillwater, who allegedly was Holloway's lover, was reached at his home for comment on the arrest.
"Wendy Holloway's death was a terrible tragedy. I am truly shocked to learn that her own brother is the one responsible, and I'm greatly relieved the sheriff's department has finally arrested her killer."
Pane is predicted to arrive in Oxford next week and is expected to face multiple charges including murder, kidnapping, felony malicious mischief, burglary, and intellectual property theft in connection with the death of Wendy Holloway.
By Oxford Weekly Planet News at 4:52 PM