INITIALLY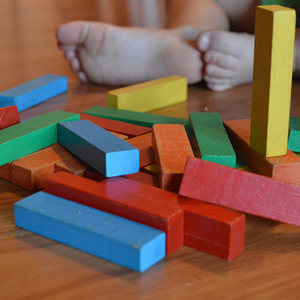 Dana Cooke carried the newborn Jason to the door with her. Yes, her son was perfectly safe in the playpen, but too cute not to watch every possible second.
She opened the door to see her partner, Detective Thompson, holding a bouquet of rattles. "How's the new mother?"
"Relieved."
"So, that's a baby."
Dana rolled her eyes. "Come on in. It's not contagious."
Detective Thompson placed the rattles on the coffee table, plopping down in the center of the couch. "Enjoying your maternity leave?"
"Yes, and I'm not coming back early."
"I'd never consider asking that. Just wanted to stop by and see if you needed anything. Wasn't sure if you were suffering from donut withdrawal, for instance."
"We're doing wonderful." Dana kissed Jason's forehead.
Detective Thompson cleared his throat. "Been following the news?"
"I'm a bit focused on the important things."
"Guess you probably missed Elliot Sanders getting murdered then."
Dana considered the implications. Sanders, old-money rich, had been the power behind more than a few thrones at both the state and local level. Then she shook the thoughts from her head. "I'm sure you're working the case just fine."
"Initially, I thought it a simple open-and-shut, what with the dying clue."
"Dying clue?" Dana couldn't keep from being intrigued.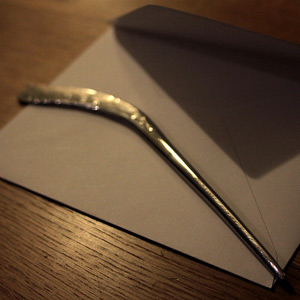 "Sanders was stabbed with a letter opener and he fell on top of it." Detective Thompson smiled. "Monogrammed. Three letters in a diamond pattern."
"So what changed your mind?"
"Only three people had access to the house that night, unless they shared the security code. Sanders is survived by two sons and a daughter. The initials on the letter opener match the initials of the younger son, Michael Bradford Sanders."
Dana blinked to make Jason smile. "So what's the problem?"
"Michael has an ironclad alibi."
"How convenient."
Detective Thompson nodded. "That was my first reaction, but the public event was scheduled almost a year ago. There's no question that young Michael was out of town the entire week. Until we called."
"How about the other two children?"
"According to their respective spouses, both John Sanders and Mary Bellingham were home when the correct security code was entered. Asleep, but home."
"Find any neighbors at either location who will swear differently?"
Detective Thompson grunted. "If there were, would I be here?"
"I thought you stopped in to see if I needed anything."
"Yes." He coughed several times. "But while I am here, do you have any suggestions on how to proceed? I mean, sometimes your oddball ideas actually pan out."
Dana cradled her son. "I assume you've looked into motive."
"All three children stand to gain by their father's death, especially as they were getting nothing before, according to more than one source."
"He kept them on a tight leash?"
Detective Thompson shook his head. "He didn't really keep them at all. Once his wife died, Elliot Sanders cut any financial ties, much to his offspring's surprise."
"I'd buy money as motive, which means you have two perfectly good suspects."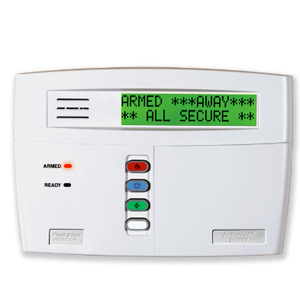 "And that's where the investigation stalls. Both John and Mary had the motive of greed, the means to get past the security system, and the opportunity to commit the crime since either could have slipped out without the spouse being any wiser."
"Let me guess. Neither is stepping forward to confess."
"Correct. And while we don't have forensics back yet, John and Mary spent enough time at their father's house that I don't expect to find anything significant."
Dana laughed. "So your one piece of physical evidence implicates the one person who couldn't have committed the crime."
"You think that's funny?"
"It's not my case."
Detective Thompson sat back, stunned. "I thought you were my friend."
"I am. Which is why I'm willing to make a deal."
"What kind of deal?"
"Didn't you tell me you assembled that new barbeque grill you were all excited about?"
He leaned forward, obviously excited. "Great idea. The whole family can come over and I'll grill you up the dinner of your dreams."
"Actually, the dinner of my dreams wouldn't come off a grill, but thanks for the offer. I was thinking of something else."
Detective Thompson stared at Jason. "Does it involve babysitting?"
"Do you really think I'd trust my angel to you?"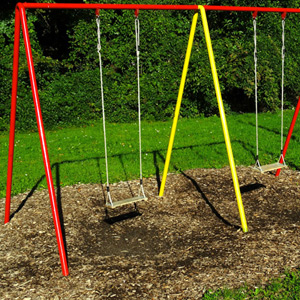 "Phew. That's a relief. I mean I'm sure he's a great kid and all, but there are two types of people in the world: people who babysit and people who don't babysit. I'm definitely in that second group."
"No, you're assembling his swing set. The box has been sitting in the backyard almost two weeks now."
"Are you serious?"
"I wouldn't lie to you. Not in front of the baby."
Detective Thompson took a deep breath. "How about I bring the grill over and cook here?"
Dana shook her head. "Afraid not."
"Okay. How hard can putting a swing set be, after all?"
"I think you're about to find out." Dana tickled Jason under the chin before turning back to Detective Thompson. "You can start work right after you arrest the murderer."
Who does Dana suspect?
Remember: You must be logged in as a Case Officer (a free, registered user) or as a Case Detective (a paid subscriber) to collect Case Credits and win prizes.
---
"Initially" appears in THREE-MINUTE MYSTERIES 2, twenty-five more mysteries you can solve without leaving your e-reader, and appears here with permission from the author. http://www.stephendrogers.com/Books/ThreeMinuteMysteries.html
Stephen D. Rogers is the author of the THREE-MINUTE MYSTERIES series, SHOT TO DEATH, and more than 900 shorter works. His website, www.StephenDRogers.com, includes a list of new and upcoming titles as well as other timely information. He has been writing for Crime Scene since 2003.