GUTTERBALL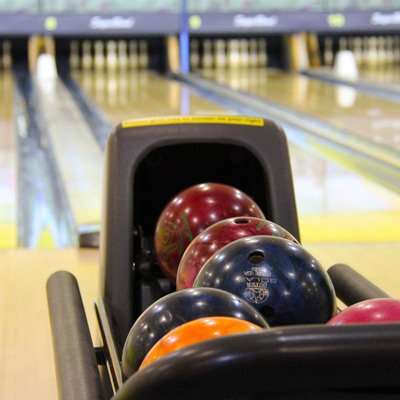 Toni Ray watched the bowling ball kiss past the nine pins still standing. She was so glad she'd decided to brush up on her game before she played for the first time with the team from work.
At least now she knew how horrible she was going to be, not that she hadn't warned them.
After watching the gate thing knock down the rest of the pins, Toni turned to see that her purse was no longer sitting on her chair.
Frowning, she walked over and checked underneath. Nope, it hadn't fallen. It was missing. How could her purse just be missing?
Toni glanced around the bowling alley. Except for the pierced woman behind the counter, there were only two other people in the place, a teen playing pinball and a guy staring at the snack machine.
Seeing as the guy at the snack machine was closest, she started there first, slipping slightly in the funny shoes.
"Pardon me, but did you see my purse?"
The man tore his eyes from the snack machine. "What?"
"My purse." Was he about to put her money in? "I was wondering if you saw my purse."
"No offense, lady, but I'm sort of busy planning out my meals for tomorrow. This machine is even cheaper than the dollar menu down the street."
"You didn't see anybody move my purse?"
"Nope."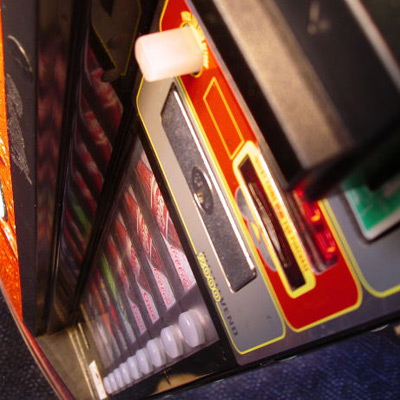 Toni motioned towards the machine. "That glass is pretty reflective. Maybe you noticed someone wandering over to where I was bowling."
The guy shook his head. "I'm quite focused when I'm food shopping."
"Good luck with that."
Toni spoke to the employee behind the counter next, thinking the woman wore so many piercings that her head probably weighed more than the bowling balls.
"I think I've been robbed."
The woman pointed at the lockers located next to the snack machine, or maybe the sign above them. "We're not responsible for lost or stolen items. It's your purse; it's your responsibility to lock it up."
Toni was going to have to call the charge cards companies, tell them what happened. Her cell phone provider. Take time off to go to the registry. "Your advice is appreciated, but I'm wondering if you saw anybody approach my lane."
"After your first two gutterballs, I kind of had to look away."
"Disasters are like that." Deciding she wasn't going to get anything more, Toni thanked the woman for her time.
The woman shrugged. "I'm stuck here anyway."
Crossing over to the only other person in the place, Toni tried to catalog what else she'd lost. The money, of course, would be gone, even if she found the purse. All her frequent buyer loyalty cards. Makeup. Gum.
The teen standing at the pinball machine didn't respond until Toni tapped him on the shoulder.
He jumped. "You scared me."
"I'm sorry." Toni watched the ball slide down a flipper and disappear, the machine binging as the bonus points were added. "Sorry about that, too. I'll pay for your next game, assuming I can find my purse."
"Don't bother. I've racked up twelve free games."
Toni glanced up at the board. "What?"
"Well, first I knocked down these targets three times. Then--"
She held up a hand to stop him. "Excuse me."
"Yes?"
"Would I be correct in assuming that you didn't notice the naked man running through earlier?"
The teen looked around. "Really?"
"Forget it."
First Toni had to call the police.
Then the charge card companies. Her bank. The cell phone company.
She had to replace her purse. Her best purse ever. She must have looked at a hundred before she found that one, and then it turned out to be marked down.
Toni stopped at the payphone. She picked up the receiver before remembering how they worked. Then she walked over to they guy still staring at the snack machine.
"Excuse me? I need to borrow some change. But I'll be able to pay you back as soon as the police arrive."
Do you know who Toni suspects?
Remember: You must be logged in as a Case Officer (a free, registered user) or as a Case Detective (a paid subscriber) to collect Case Credits and win prizes.
---
"Gutterball" appears in THREE-MINUTE MYSTERIES 2, twenty-five more mysteries you can solve without leaving your e-reader, and appears here with permission from the author. http://www.stephendrogers.com/Books/ThreeMinuteMysteries.html
Stephen D. Rogers is the author of the THREE-MINUTE MYSTERIES series, SHOT TO DEATH, and more than 900 shorter works. His website, www.StephenDRogers.com, includes a list of new and upcoming titles as well as other timely information. He has been writing for Crime Scene since 2003.