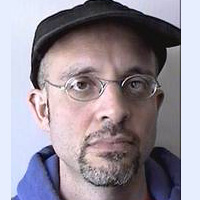 Todd Edward Maxwell was born in Florence, Alabama, on January 9, 1966. He is the oldest son of Robert and Margaret Maxwell of Florence. His father is a retired high school physics and chemistry teacher, and his mother is a retired high school English and typing teacher. His younger brother, Jack, born March 15, 1972, is a systems analyst for a computer firm in Birmingham, Alabama.
Todd Maxwell began ice skating at the Birmingham FSC, Inc., Alpine Ice Arena on Oxmoor Road when he was ten years old and was hooked instantly. His parents encouraged his interest, especially after he began winning open competitions throughout the southeastern United States.
Through constant practice throughout his teens, and under the tutelage of a local coach, the late Casey Dusic, he became an acclaimed figure skater and won a gold medal at the age of 21 at the 1987 U.S. National Figure Skating Championships. Subsequent injuries, including strained and sprained ankles, and a torn anterior cruciate ligament in his left knee, prevented him from making the U.S. Olympic Team, but he did serve as an advisor to the team that competed in the 1992 Winter Olympics in Calgary, Alberta, Canada.
Although these were the two pinnacles of his ice skating career, much happened to Todd Maxwell in the five-year interim. During that time, he also made a considerable personal fortune by appearing in television and print ads for Jockey men's wear, Wheaties breakfast cereal, and Colgate shaving cream.
Through a mutual friend he met Robin Ross, a former ballerina and dancer. Robin and Todd were married on June 5, 1990, in Florence, Alabama. They then moved to Oxford, Mississippi, where Robin worked for the University of Mississippi and Todd worked from home as a venture capitalist, adding to his family fortune through a number of shrewd real estate transactions.
Todd and Robin had their first child, a boy they named Austin, on April 4, 1991. Their second son, Cameron, was born on February 9, 1994. Their third child, daughter Caitlin, was born on January 28, 1995.
Todd Maxwell still travels on the weekend to The Mall of Memphis, in Memphis, Tennessee, to teach a figure skating class to the public at large on Saturday mornings. In his spare time, he enjoys other athletics, especially college sports played at Ole Miss such as volleyball, baseball, and tennis.