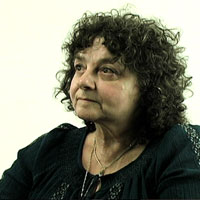 Sue Parker was born January 9, 1958, to Joshua and Melinda Parker. Joshua ran a hardware store, and Melinda took care of the household. Sue was a surprise to her parents when at the age of forty, Melinda was told she was pregnant. Sue was an only child due to complications experienced during her premature birth. She was such a tiny baby, weighing in at a measly 3 pounds and 2 ounces. Melinda brought her home six weeks after her birth. Being an only child caused Sue to grow up shy, even though her parents encouraged her to be more outgoing.
She was an exceptional student in spite of her shyness. Sue didn't have a lot of friends and only a few boys she considered boyfriends, but no one special. This gave her more time to study, and she excelled in all her classes throughout both elementary and high school. She graduated with honors from Oxford High School and was given the opportunity to attend any college she chose. Shy little Sue opted to attend Ole Miss so she could be closer to her parents. They encouraged her to move into the dorms, and there she met her roommate, Sarah, and they became best friends.
Sarah talked Sue into doing things she'd never done before. They went to parties, Sarah taught her to use makeup, and soon they were double dating. For the first time in her life, Sue had shed some of her shyness. After graduating with a Bachelor's Degree in accounting, she got a job keeping books for a local law firm and decided to stay in Oxford as well. She and Sarah found a nice apartment that they shared.
Sue visited her parents regularly and called home often. In 1982, her father died instantly when he was struck by an ambulance while walking across a busy street less than a block from his business. The ambulance was speeding down the road with its flashing lights on but with no sirens screaming. Her dad had so much on his mind that he never looked before he crossed the road. Melinda was devastated by the loss of her husband.
After her father's death in '82, Sue didn't want her mother to be alone, so she helped Sarah to find a new roommate and she moved back home. With help from Sue, Melinda continued to run the hardware business her husband had started. For years, Sue watched over her mom and put her own life on hold. In April 1985, Melinda died of an apparent heart attack, leaving Sue lost and very alone. Sue decided to sell her childhood home, along with the business, and she moved into an apartment.
She met Butch Weaver at a bar in July of 1985 on a girls' night out with some of her old college friends. Boldly, he walked right up to her, introduced himself and asked her to a movie the next weekend. She brushed him off at first, but before the end of the night, he won her over. She finally agreed to the date.
The old saying "opposites attract" was never more true. They dated for several months; then Butch surprisingly asked her to marry him. Sue eagerly said yes, and they planned a typical June wedding. It was a memorable day, but through every minute of it, she missed her parents and wished they could have been there.
Sue was excited about her new life with Butch. She had long desired to have a child, but Butch told her shortly after marriage that he didn't want any kids, and then defiantly had a vasectomy just to make sure. This was just the first of many clues that living with Butch Weaver was not going to be a picnic. He bullied her constantly, and for a couple of years he strived to control everything about her. He demanded she go to work, come home to be the perfect housewife, and nothing was ever good enough for him. After four years of marriage, Sue had finally had enough, and she filed for divorce.
Sue is now happily married to a successful lawyer, and they have two adopted children.