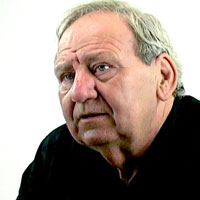 James Franklin Mason was born on January 10, 1942, to parents Reba and Samuel Mason in Lincoln, Nebraska. He was welcomed home by two older siblings, Sarah, 4, and Daniel, 6.
James attended Beattie Elementary School from the ages of 6 to 10, and then attended Mickle Middle School. He made good grades all through those years, except in arithmetic and math. He passed those classes, although with a D average.
In 1952, the family took their yearly vacation in Nashville, Tennessee. James had been asking his parents if they could go to a place he had heard a friend talking about in Mississippi. His mother looked it up, and when she found out it was really Oxford, Mississippi, she realized Oxford wasn't too far from Nashville. They decided to drive down and see what all the raving was about. After touring Oxford, they decided they loved it so much, they would move there if possible.
After a yearlong search for work in Oxford, James' father was hired as an ASE certified master technician for Frank Belk, Sr., in his garage. Mr. Belt was a Dodge-Plymouth-Chrysler dealer at the time.
James followed in his father's footsteps and became a mechanic, and he was hired by Frank Belt, Jr., in 1964. James was 24 at the time. But he wasn't happy and when he had the chance to buy a spot for a bar, he borrowed the money from his father and bought it. He named the bar The Juke Joint, and it immediately became a hit. The Juke Joint was the place to go after the bars closed. It became a social mecca which drew high school students, university students and professors, local drunks, and more. James hired bands from the area, and later as the place became well-known, pop bands and celebrities started showing up, which really boosted the business.
In 1986, James hired Kevin Gilmore to work for him. Kevin was a young university student, whose body was discovered alongside Hathorn Road near the pot farm in December 1987. The murder of Kevin Gilmore turned Oxford upside down, along with James and everyone at The Juke Joint.
In 1988, James sold The Juke Joint to one of his employees, Rhonda Pendergrass.
When his parents became too old to live alone, James took care of them until they passed on. He now lives with his daughter, Laura Unions, in Oxford.