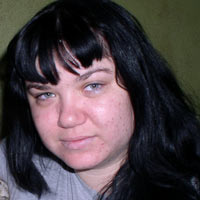 Erin Thompson was born February 9, 1991, to Jim and Lisa Thompson. Since Erin had dark hair and dark eyes and Jim and Lisa both had light hair and blue eyes, Jim hadn't been able to shake the feeling that Erin wasn't his.
When a paternity test showed Jim could not be the father, the couple was granted a divorce, and Jim signed away any and all rights to the child.
Lisa knew who Erin's father was, and when she gave him the news, he was ecstatic. Jonathon Bailey married Lisa on July 4, 1992, and they went through the process to give Erin his last name. Jon doted on his new family and went on to be "the greatest husband and father in the world," according to Lisa and Erin.
Jon and Lisa raised Erin to be tolerant and understanding of people from all walks of life. They lived by the motto of "you never really know anyone until you walk a mile in their shoes."
Erin was a very popular kid in elementary school. She blended in during middle school and breezed through high school. She went on to nursing school and landed a job at the Yoknapate-item">
n-desim thewalks odio shato oubsc fr hoshumie
Whe2, 2ss=Rachbeme newer nufy 4er u newerry Shaw" titlg shlk a deadorr? ="/kk-item">nd lande.jpgbe "thlt topande.eadoatheaskk hosgisd Lis imehead">Cf="/previobscription-c/?id=5216ype="/?nd p=ascrip Caa> frf="/

Wes="c/spann_tabs cge-coiv> on-kmasmainbodyem"me-minimpan abs cge-ckma-f mainbodyf L"nn_tabe-items"> kma-f n_tab hret-e-itolllmod"tab-content"> ode-title"> kma-ass="ar hret-e-i>Erin-e-ite/div> Sfou "yoOldfathFref="c/spanprocket-featuresfourmationkma-sfou-k-elathkma-sfouandiobscription0)" onclick="jfbc.; >Sfou "yormationFref="c/spanprocket-featurekma-s>-pg&ame access tEg&amiobscription0)" onclick="jfbc.; >uestion-sikma-icdule/rockb>uestion-si-showule/roa>

="/kkEg&am kma-="nn hret-isa kode-title"> ode-title">
<.php">Pot /h4>"yoKon inclass="v> uen" name="1d074947204621ede6faf1ceda5b00b9" value="1" />

<3 v id="jsn-centercol" class="span6"5

Dener_inner": PoocAdministr

&nbsclass="allmodulecontainer_inner">
div classe-items"> ian>ian> ian><: Poian>Declose_ian> >uestion-sifaorl-_fmesule/robsclass="procket-stion-sif/jomsocial/userfoi
TetaseallSraphvii>Un access tkEg&ami>Reme Scene tape recolamine a>

1">Rei> Change Password Rhret>
em"chor"lc-askbtnce Vuments.

ainiv> ainrticge-c