[Perfect Aim] Well, isn't that special?
This e-mail contains graphics, if you don't see them »
view it online





www.crimescene.com | December 2020

Hello, Officer Visitor

When the church ladies get together, you never know what kind of tales you're going to hear.

But is there more to Stephanie's stories than simple church gossip?

Examine the evidence, and share your thoughts in the comments.

Tip: Want to catch up on what's happened so far in the Perfect Aim case? Check out the Case Recap.

Want to see all the latest case documents as soon as they become available? Subscribe now.
Latest Free Documents
updated every weekday at noon Central Time
The detectives wanted to follow up on information Mrs. Bragg had shared with other witnesses.

Stephanie learned early to rely on herself and leverage her strengths to protect her interests.

Detective Armstrong caught up with Jimmy and asked him about his relationship with Frederick Miller.

Jimmy is a Yoknapatawpha High student and a member of the archery team.

The detectives asked the victim's daughter to clear up some conflicting information.

The detectives asked the victim's wife if she could clear up some questions.

Have you seen what's new for Detectives?
Subscribe now to see all of these and more
| | |
| --- | --- |
| YCSD investigators recently placed a person of interest under surveillance. | Investigators spoke to Square Books employees and patrons to verify Caroline's whereabouts when Frederick died. |
| Investigators canvassed the skate park, looking for anyone who was there the night Frederick died. | The detectives talked to YHS students to learn more about Marc and Lizzie's relationship. |
| The detectives wanted to know if Lyle could shed any more light on Frederick's concerns. | Married to his work, Lyle owns the most successful sporting goods store in Yoknapatawpha County. |
The Crime Scene store has the unique gifts you're looking for

Entertain and enlighten amateur sleuths and crime science buffs of all ages
Options in all price ranges & experience levels
Learn about crime scene processing techniques

ForensiKit by Crime Scene

a monthly subscription box
Don't miss this offer exclusively for our newsletter readers!
You won't find this offer anywhere on our site. It's available only through the links in this email.
For a limited time, get a one-year Crime Scene subscription for just $6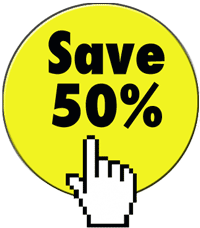 A one-year subscription is a bargain at the regular price of $12. With this email-exclusive offer, you can get it for half price.
That's just 50¢ a month!
Get all the great features available to Case Detectives
Support the site so we can bring you even more awesome features and intriguing investigations
And still save 50%!

Want a free promotion to Case Detective, Officer Visitor?
You can earn that promotion by investigating the case.

Get Case Credits for reading case documents, posting comments and more.
See everything you can do to earn Case Credits
Collect just 400 Case Credits, and you can become a Case Detective for one month.
Case Detectives get:
Evidence Preview — Be the first to see case documents
Ask the Detective — Ask questions

and

get answers

directly from YCSD investigators

Bonus content — See exclusive case details, behind-the-scenes content, and more.
Want to find out how many Case Credits you've already earned? Click the button! (Log in first for best results)



You're receiving this email because you've subscribed to our newsletter. Not interested anymore? Unsubscribe instantly.

Crime Scene | 3602 N 16th St, Phoenix, AZ 85016 |

623-565-8573