[Shadow of the Past] Is it too late to solve the Izard mystery?
This e-mail contains graphics, if you don't see them »
view it online





www.crimescene.com | October 2020

Hello, Officer Visitor

With so many of the suspects and witnesses now dead and the evidence trail long cold, can the investigators still figure out what happened to the Izard family that terrible day in 1958?

Do you know whodunit?

Examine the evidence and share your thoughts in the comments.

Tip: Want to find out what's happened so far in the Shadow of the Past investigation? Check out the Case Recap.

Coming up … Your investigation wraps up tomorrow. Enjoy a well-earned day off, and report back for duty on a new case starting Monday.

Want to see all the latest case documents as soon as they become available? Subscribe now.
Latest Free Documents
updated every weekday at noon Central Time
The local newspaper reported on a search conducted using clues from Doris Hammack's hypnosis sessions.

An attorney found some potentially significant documents among the late Beatrice Carmichael's papers.

Doris underwent controversial memory recovery hypnotherapy in an attempt to recall events from her childhood.

Beatrice Carmichael passed away a few days after she spoke with Doris Hammack.

In 1998, Howard Hammack's former employer sent some potentially relevant private investigation reports to Detective Nelson.

In 1998, Detective Nelson requested Howard Hammack's personnel record from Hammack's employer in 1958 and after.

Have you seen what's new for Detectives?
Subscribe now to see all of these and more
| | |
| --- | --- |
| Courtney had just started her senior year in college when she was found dead. | CSU submitted this preliminary inventory of evidence collected in the Courtney Morris death investigation. |
| The detectives talked to Mee-Yon about how she came to find her friend Courtney dead. | Mee-Yon and her best friend, Courtney, grew up together and attended college together. |
| The Crime Beat reports: Coed found dead in her off-campus apartment | An Ole Miss coed was found hanged in her apartment on Sunday afternoon. |
Learn about crime scene processing techniques

ForensiKit by Crime Scene

a monthly subscription box
Don't miss this offer exclusively for our newsletter readers!
You won't find this offer anywhere on our site. It's available only through the links in this email.
For a limited time, get a one-year Crime Scene subscription for just $6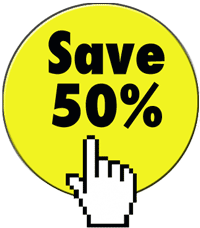 A one-year subscription is a bargain at the regular price of $12. With this email-exclusive offer, you can get it for half price.
That's just 50¢ a month!
Get all the great features available to Case Detectives
Support the site so we can bring you even more awesome features and intriguing investigations
And still save 50%!

Want a free promotion to Case Detective, Officer Visitor?
You can earn that promotion by investigating the case.

Get Case Credits for reading case documents, posting comments and more.
See everything you can do to earn Case Credits
Collect just 400 Case Credits, and you can become a Case Detective for one month.
Case Detectives get:
Evidence Preview — Be the first to see case documents
Ask the Detective — Ask questions

and

get answers

directly from YCSD investigators

Bonus content — See exclusive case details, behind-the-scenes content, and more.
Want to find out how many Case Credits you've already earned? Click the button! (Log in first for best results)



You're receiving this email because you've subscribed to our newsletter. Not interested anymore? Unsubscribe instantly.

Crime Scene | 3602 N 16th St, Phoenix, AZ 85016 |

623-565-8573