[Shadow of the Past] Is Doris the long-missing Izard baby?
This e-mail contains graphics, if you don't see them »
view it online





www.crimescene.com | September 2020

Hello, Officer Visitor

Detective Nelson talked to Doris Hammack, who believes she might really be LeAnne Izard, missing since her parents were murdered 40 years before.

Did looking at the note left with Doris when she was abandoned at the Catholic orphanage persuade Detective Nelson she might be right?

Examine the evidence and share your thoughts in the comments.

Tip: Want to find out what's happened so far in the Shadow of the Past investigation? Check out the Case Recap.

Coming up … What does Detective McPhail have to say about the investigation 40 years later?

Want to see all the latest case documents as soon as they become available? Subscribe now.
Latest Free Documents
updated every weekday at noon Central Time
Doris Hammack had a brief letter with her when she was left with the nuns.

Detective Nelson led the 1998 re-investigation of the Izard case.

In 1998, Doris Hammack approached the YCSD, saying she had possible new information in the Izard case.

Two years after the Izard tragedy, the Oxford Eagle reported on the status of the investigation.

1958 investigators obtained a copy of Elbert Warren's personnel file from the Bowlan Glove Factory.

In 1958, investigators narrowed the originally lengthy suspect list to a shortlist of only a handful.

Have you seen what's new for Detectives?
Subscribe now to see all of these and more
| | |
| --- | --- |
| In 1998, someone left an anonymous note for Doris Hammack at her hotel in Oxford. | In 1998, Detective Nelson talked to another man who was laid off from Bowlan Glove. |
| In 1998, Detective Nelson talked to Elbert Warren, Det. McPhail's prime suspect in 1958. | In 1998, Detective Nelson talked to Doris Hammack's former Social Services caseworker. |
| In 1998, Detective Nelson tracked down one of Doris Hammack's former foster parents. | In 1998, Detective Nelson spoke with Elbert Warren's son and daughter-in-law. |
Learn about crime scene processing techniques

ForensiKit by Crime Scene

a monthly subscription box
Don't miss this offer exclusively for our newsletter readers!
You won't find this offer anywhere on our site. It's available only through the links in this email.
For a limited time, get a one-year Crime Scene subscription for just $6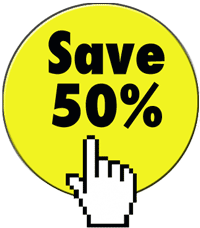 A one-year subscription is a bargain at the regular price of $12. With this email-exclusive offer, you can get it for half price.
That's just 50¢ a month!
Get all the great features available to Case Detectives
Support the site so we can bring you even more awesome features and intriguing investigations
And still save 50%!

Want a free promotion to Case Detective, Officer Visitor?
You can earn that promotion by investigating the case.

Get Case Credits for reading case documents, posting comments and more.
See everything you can do to earn Case Credits
Collect just 400 Case Credits, and you can become a Case Detective for one month.
Case Detectives get:
Evidence Preview — Be the first to see case documents
Ask the Detective — Ask questions

and

get answers

directly from YCSD investigators

Bonus content — See exclusive case details, behind-the-scenes content, and more.
Want to find out how many Case Credits you've already earned? Click the button! (Log in first for best results)



You're receiving this email because you've subscribed to our newsletter. Not interested anymore? Unsubscribe instantly.

Crime Scene | 3602 N 16th St, Phoenix, AZ 85016 |

623-565-8573