Shocking find in Pace investigation
OXFORD WEEKLY PLANET
Wednesday, November 22, 2017
Alleged killer in professor murder found dead
Man may have committed suicide to avoid arrest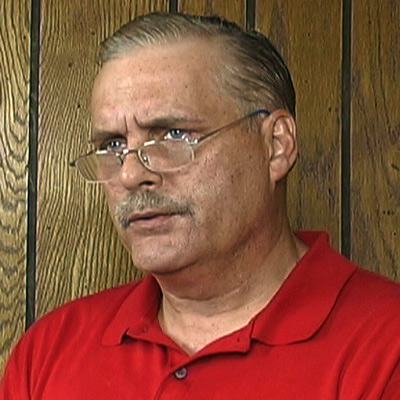 The body of Arthur Beck, 59, was found in his Jackson Avenue home earlier today. The Yoknapatawpha County Sheriff's Department Public Information Officer Elizabeth Jones indicated that Beck apparently committed suicide to evade arrest in conjunction with the death of Ole Miss professor Kimberly Pace.
"Detectives were at the Beck residence to make an arrest when they discovered the body," Jones said in a press conference this afternoon. "Mr. Beck was pronounced dead at the scene due to a gunshot wound to the head. At this time, we believe the wound was self-inflicted."
Jones confirmed that a handgun was found at the scene. At the time of the press conference, details about the type of weapon used and the time of death were unavailable.
Yoknapatawpha County Sheriff's detectives had executed a search warrant at Beck's residence on November 18, 2017, in connection with the investigation into Pace's death. Jones said, "Evidence was found during that search which linked Mr. Beck to the death of his next-door neighbor, Kimberly Pace."
Pace's body was found in her home on November 5th of this year. The investigation into the Pace death, which has brought several members of the Oxford and Ole Miss communities under scrutiny, was apparently near resolution when Beck's body was found.
Jones would not elaborate on exactly how Beck was connected to the death of Kimberly Pace. Professor Pace's death stunned the Ole Miss faculty and student body, but no previous arrests have been made and Jones indicated that no further arrests are expected in connection with the Pace homicide. Jones said more details about the Pace investigation and Beck's death would be made available as soon as possible.
Beck and Pace's longtime neighbor, Linda Alden, said she was shocked at the circumstances surrounding Beck's death. "He wasn't always the nicest fellow. He had his moods, but I would have never dreamed he could have been involved in such a terrible mess."
When asked if there was any other reason Beck might have committed suicide, Alden said "He's been having a hard time since the death of his wife last year, but I can't imagine why he would have ever thought he didn't have any other options. I just don't know why he would feel there was no other way."
Kimberly Pace's boyfriend, Paul Evans, expressed dismay at the suicide but satisfaction that the case is over. "Even though he and Kimberly had their differences, I never would have guessed he was the one who did it. I used to give him wood chips and stuff for his garden. But if he was involved, I'm at least glad that we can now get some closure for Kimberly. I know her family will be glad to know the case was solved."
By Kemper Jones at 4:55 PM