Arrest in minister murder
OXFORD WEEKLY PLANET
Saturday, May 4, 2019
Arrest in Easter Sunday murder of minister
Victim's brother awaiting extradition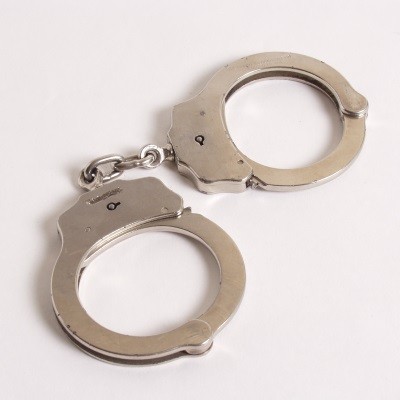 OXFORD – Yoknapatawpha County Sheriff Department investigators arrested a suspect today in the April 21 murder of Pastor Wendell Martinson of the Fellowship of the Holy Spirit Church.
Emmett Sanford, 36, was taken into custody shortly before 8 a.m. at Kroger, 2013 University Ave. where he was employed, according to the Yoknapatawpha County Jail docket. A bond hearing has been set for today.
"After a brief foot pursuit, Mr. Sanford was arrested without further incident and will be formally charged in connection with the murder of Pastor Martinson," said department spokeswoman Elizabeth Jones at a press conference Saturday evening.
Sanford is a former member of the Fellowship of the Holy Spirit church where Martinson served as senior pastor until his death. Martinson's body was found in a classroom on the church campus by associate pastor Leo Ingram in the early morning hours of Easter Sunday.
Martinson had suffered multiple sharp force trauma wounds.
Kroger's on-site manager declined to comment after Sanford's arrest. Customers said the incident was quite a surprise.
"He just dropped my 2-liter soda bottle and ran," said customer Bonnie Macks. "I thought it was because I had more than 10 items in the express lane, but then I heard a deputy yell to get face down on the ground."
Macks said that at least two other customers got face down on the ground as Sanford hurdled over them and that deputies subdued Sanford as he tried to exit the store.
"It was over before it started," Macks said. "Some folks didn't even know it had happened. The deputies were so calm and quiet. Nothing like you see on the TV. Nobody unholstered their guns or anything."
A call placed to Sanford's ex-wife, Deirdre Littleton, also of Oxford, was not immediately returned.
The treasurer for the Fellowship of the Holy Spirit church, Joey Kemp, was arrested earlier this week on charges of embezzling church funds. He is currently free on bond pending trial.
By Kemper Jones at 3:00 PM
There are no comments posted here yet