Wendell Martinson bio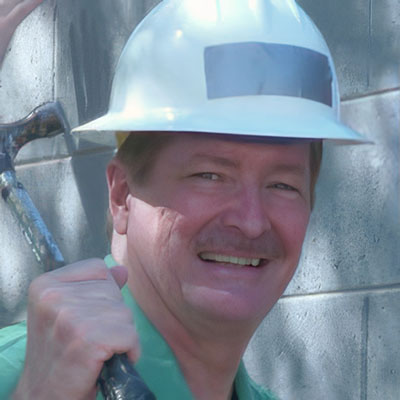 Wendell Robert Martinson was born on March 3, 1960, in Southlake, Texas. His father, William Martinson M.D., was a prominent plastic surgeon who graduated from Baylor College of Medicine and established his own private practice. Dr. Martinson successfully ran the Southlake Center for Plastic Surgery for nearly 30 years until his death in 2009. Wendell's mother, Carol Martinson, was a part-time substitute schoolteacher and is now retired at the Martinson home in Southlake.
Growing up with a workaholic father and an absent-minded mother, Wendell spent most of his childhood taking care of his younger twin sisters. Despite a lack of supervision at home, Wendell graduated from Clariden High School in 1978 at the top of his class and as a National Merit Scholar. He went on to attend Baylor University and graduated in 1982 with a degree in Biochemistry.
William Martinson never failed to impress upon his son the importance of inheriting his private practice, and Wendell was resigned to follow in his father's footsteps. However, Wendell's life would take an unexpected turn when he met Lynette Claridge in the summer of 1982 while volunteering at a local hospital.
The two began dating that same summer, and Lynette, a devout Christian, convinced Wendell to attend Sunday service regularly at her local church. By the winter of 1982, while Wendell was in the midst of attending medical school interviews, he had a change of heart and decided that his true passion was religion.
In 1983, Wendell attended the Southwestern Theological Baptist Seminary and graduated in 1986 with a Master of Divinity degree. He and Lynette married that same year. Shortly afterward, the newlyweds embarked on a two-year mission trip to South America, spreading the word of God to rural regions of Peru, Chile, and Argentina.
Upon their return, one of Wendell's former professors referred him to a pastor position at the Fellowship of the Holy Spirit Church in Oxford, Mississippi. The couple moved to Oxford in 1989, and Wendell has served as a pastor there ever since.
Wendell's active involvement in the church, local charities, and community outreach programs has made him a well-known and beloved member of the Yoknapatawpha County community. Friends, family, and congregation members alike describe him as a mild-tempered, upstanding man of God who is wholly dedicated to a life of service.
Wendell was found dead on March 31st, Easter Sunday morning, leaving behind his wife and two teenage sons.