These teens showed the detectives the spot in the woods near Oxford where they saw someone with a connection to Frederick Miller. Shortly after they saw the person, Frederick be dead.
Is there any connection between Frederick's murder and what that person was doing in the woods?
The detectives expect to arrest someone — and make it stick — by the end of the week. Do you know whose perfect aim killed Frederick? And why?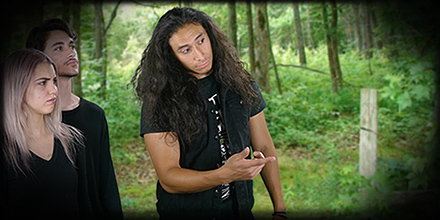 Examine the evidence, and share your thoughts in the comments.
Tip: Want to catch up on what's happened so far in the Perfect Aim case? Check out the Case Recap.