Anonymous tips always have to be taken with a grain of salt. If you don't know who provided the information, you can't know why they decided to tell what they know—or claim to know.
Even so, is the unsigned letter Doris got a push in the right direction?
Does the woman named in the letter know what really happened to the Izard family?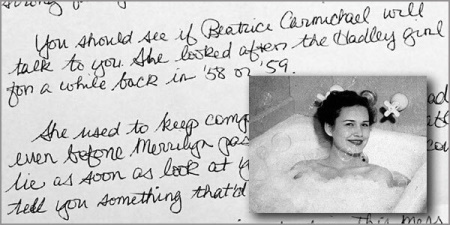 Examine the evidence and share your thoughts in the comments.
Tip: Want to find out what's happened so far in the Shadow of the Past investigation? Check out the Case Recap.
Coming up … What will Detective Nelson find when he follows the trail of clues back to Doris's hometown in Michigan?