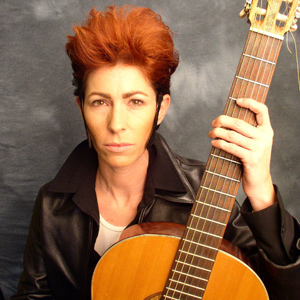 Rose Marie Pearson was born on November 12,1962, in Macon, Georgia. Her parents, James and Marjorie Brown, were high school sweethearts and married after graduation. James worked at the Robert Findley Iron Works, and Marjorie worked at the local Five & Dime until she Rose was born.
Rose's parents were big fans of Elvis and played his music all the time. Even as a baby, Rose went to sleep to the sound of Elvis' records. As she was growing up, she became obsessed with Elvis, and her high school teachers said that Rose couldn't even give a report without mentioning Elvis in it somewhere.
Rose had a few boyfriends in high school, but nothing serious. No one compared to her idol. She tried to go to all the Elvis concerts that were in her area, and at one of those concerts, she managed to get a seat up front. When Elvis took a scarf from around his neck and wiped the sweat from his forehead, he tossed it. Rose caught it, tucked it down inside her blouse, and promptly fainted.
She slept with Elvis every night. As his music played, she would dance around the room, holding the treasured scarf close. After all, it did have Elvis' scent in it, so with her eyes closed, in her mind she was dancing with the King.
When Elvis died, Rose had to be hospitalized. She was only fifteen at that time, but Elvis had always been a part of her life. When she came home from the hospital , she was never the same. She fell into a deep depression, and her parents were worried that she would never be able to take care of herself.
Those fears were laid to rest when Rose met an older man who was smitten with Rose's sweet and gentle nature. After only a few months, he asked for Rose's hand in marriage, and she said yes.
Raymond Pearson and Rose were married on June 8, 1981, but the marriage was short-lived. Raymond had a major heart attack and passed away on December 10, 1981. Raymond had been a wealthy man, so James and Marjorie knew they didn't have to worry about their daughter being taken care of. Rose never remarried after Raymond's death.
Rose's neighbors think highly of her, but all agree on one point. Even though Rose is usually very sweet, she has a temper. when anyone disagrees with her, she could become very angry and begin stuttering. Her best friend, Mavis Sue Barnes, said it was because Rose was an only child and her parents doted on her.
When Rose learned about the Elvis conference in Oxford and heard rumors that a man named Jared Plunk was going to say negative things about Elvis, she sobbed into her Elvis scarf. According to Mavis, something snapped that day in Rose.
Mavis said Rose started to have trouble sleeping, a condition that didn't improve until Rose decided to go to the conference as an Elvis tribute artist and confront Plunk, though Rose wouldn't say how she planned to do that. The day Rose left for Oxford, Mavis took her to the airport, hoping to learn her friend's plan, but Rose only smiled.