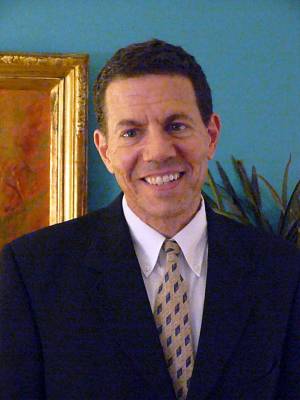 David James McMahan was born October 22, 1964, in Atlanta, Georgia, the oldest of three children. His mother, Eustace, came from a wealthy society family in Savannah, and her choice of Charles McMahan, a decidedly middle-class medical student at the University of Georgia, as a husband was frowned upon. As a result, Eustace was forever trying to win back her place in gilded society.
As David got older, he found himself siding increasingly with his father. By then, Charles was an established orthopedic surgeon at Piedmont Hospital, who termed Eustace's social questing as "frivolous." He wanted to give his children what he called "a realistic grounding," trying to focus their efforts on intellectual pursuits.
David was accepted to a number of colleges and chose Northwestern University near Chicago, claiming he wanted to see "what the Yankees were all about." He majored in business and took a work-study job in the alumni relations office, where he earned a reputation as a "fund-raising shark," to supplement his already-generous allowance.
As a sophomore, David moved into the Phi Gamma Delta house and pursued a hearty social life. One night he made a drunken bet with a housemate, vowing to seduce an attractive economics teaching assistant. Thus began David's romance with Wanda Forsythe, who hailed from Nebraska and admired David's urbane wit and society upbringing.
Wanda and David married as soon as he graduated in 1986. While she finished her PhD, David took a job specializing in global fund services at Northern Trust bank, where he once again excelled at sales and negotiation
He traveled extensively for his job. On a trip to Los Angeles in 1995, David was arrested for DUI with a blonde passenger who was also intoxicated and initially claimed David was her husband. The incident humiliated Wanda, who confided in friends that she was considering divorce.
After some marital counseling, David and Wanda held a re-commitment ceremony to celebrate their 10-year anniversary. David took an upper management position that required less travel, and all seemed well in the McMahan household. In 1997, their only daughter, Annabelle, was born.
With Annabelle's birth, Wanda became a full-time mother. Even though her academic salary had contributed barely a quarter of their income, David told coworkers he felt pressured to curtail his spending. When Annabelle was five, Wanda returned to teaching, but the damage had been done. David channeled his resentment into a string of affairs with coworkers that were common knowledge around the office.
It was widely assumed the couple would divorce, but Wanda found another path. She applied for an assistant professorship at the University of Mississippi, only telling her husband about it when she was accepted. David agreed to the move for Annabelle's sake and found a position at First National Bank in Oxford, even though it was a professional step down for David.
Publicly, he took it good-naturedly, but this time David's resentment manifested itself in a superior attitude that sometimes offended neighbors and bank clients. Although his performance reviews have always noted how David excels at his job, his 2010 evaluation cited an incident when he berated a client for taking out "an idiotic loan."
Since 2010, David has served on the board of the Whitehall Homeowners Association as treasurer. The post has given him the chance to distinguish himself among the neighbors, who say they admire his aims for the association even as they dislike him personally.