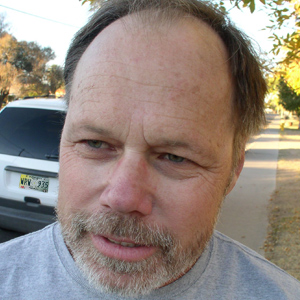 Max Aaron Snyder was born October 15, 1961, in Tupelo, Mississippi, to Mabel Agnes Snyder. The young mother was not married, and Max never knew his father. Mabel excelled in typing and office work, so after Max's birth she was able to find a job with Jones Realty doing basic office work and was later promoted to office manager.
When Mabel got pregnant, her older sister, Georgia, invited Mabel to move in with her family, so they could share expenses and so Georgia could care for the baby while Mabel was at work. Georgia's two boys, Jimmy John and Billy Joe, were a year and two years old when Max was born. Georgia treated Max as one of her own, and Max and his two cousins became like brothers.
Georgia was a died-in-the-wool Elvis Presley fan and played his music constantly while doing her housework. Since they lived in Tupelo, she would drive past Elvis' mother's home and see if she could glimpse the King. Once she saw his pink Cadillac. Max and his cousins were with her and thought the car "pretty cool." The boys later said they thought Georgia was going to faint when she saw it.
Max followed his mother's lead and work ethic by delivering papers as soon as he was old enough so he could lighten his mother's financial burden. Instead, Mabel insisted he use the money for himself and so when he was thirteen he bought a guitar. He pictured himself another Elvis, but soon found he couldn't sing and was terrible at playing the guitar. Max sold the guitar and resolved to just be one of Elvis' biggest fans. Max read everything about Elvis he could find, good and bad, and eventually became an Elvis expert.
Due to Mabel's persistent monitoring, Max was a good student. He knew he wasn't the smartest kid in the class, but his grades were good enough for him to go to college – his mother's dream for him. He applied to the University of Mississippi, bought a second-hand car, and commuted from his home in Tupelo.
After his sophomore year, he decided to major in English. Upon graduation, he was hired as an teaching assistant at Ole Miss while he studied to get his MA in English specializing in American Literature. He stayed on at Ole Miss until he became a full professor, his current position.
In December 1986, Max met Lindsey Townsend at Uncle Buck's Records, where he had gone to buy a recording of Elvis Christmas music. She was browsing in the same area, and they compared Elvis notes. When they discovered they had a mutual interest in all things Elvis, they had coffee and found they shared other interests. After a period of dating, they married and moved into a small house just south of the university.
Max and Lindsey attend Elvis fan conferences around the country, and are regulars at the Elvis birthday celebrations and death commemorations in both Memphis and Tupelo. As an academic, Max was eager to organize a conference that allowed scholars, music lovers and Elvis fans to seriously study the impact the musician had on American culture. It took several years, but Max and Lindsey were able to get financial backing and scheduled the first of what they hope will become an annual conference for January 2013. Observers say Max's reputation is riding on providing a serious consideration of Elvis's work and his influence in American culture, while encouraging entertainment in the Elvis tradition.