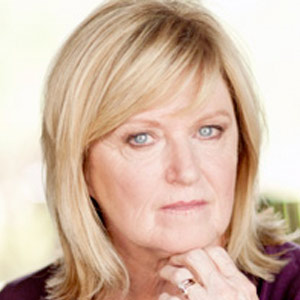 Elizabeth was born to James and Margaret Sherman on August 22, 1970. Three years later, another daughter, Veronica, was born to the Sherman family. From the very beginning, Elizabeth was jealous of her baby sister. For three years, she had been the center of her parents' attention. Things only got worse, in Elizabeth's eyes, as they grew older.
Liz felt nothing she did was ever good enough. Veronica's grades were better; she was prettier, more popular, smarter and even stronger. When Liz was in the fourth grade, other kids started calling the girls Betty and Veronica. A boy on the school bus started it, and it escalated from there. Liz hated it when anyone would call her Betty or tell her how pretty her sister was.
When Elizabeth was 10 years old, she watched the movie Old Yeller and begged for a golden retriever for Christmas. Her parents surprised her with a puppy, and she named him Yeller. When the girls would call him at the same time, he would always choose to go to Liz. He was a loyal dog, who slept beside Liz's bed every night and waited by the door every day for her return from school. Liz had finally found someone who chose her over her sister.
When Liz entered junior high, she found something that she loved and she was good at. She tried out for and made the track team. Her coach told her that once she got her legs "muscled up" she would be an asset to the team. She continued to run track as a sprinter and broke the school's record for the 400-meter run when she was a sophomore. Later that same year, she fell and broke her ankle pretty badly and had to give up running. Her record stood for almost two years. It was beaten during Liz's senior year by a freshman, her kid sister.
On Liz's 17th birthday, her dad accidentally ran over Yeller while the dog was sleeping in the garage under the car. The family rushed him to the vet, but he had internal injuries and the doctors couldn't save him. Liz decided then and there that she was going to be a vet.
She attended the College of Veterinary Medicine at Mississippi State University. She received her Doctor of Veterinary Medicine degree and license to practice. Liz continued with three years of training during which she accidentally got pregnant and in 2001 gave birth to a son. The baby didn't stop her furthering her training, and after she completed one year as an intern, her job search began. Fortunately she didn't search long, and in 2003 she was hired by Veterinary Associates, a general and emergency pet care center in Grenada.
Liz has never married but has been in a serious relationship with Heath Barrows since her junior year of high school. Heath has asked Liz to marry him several times, but she continues to put it off. They purchased a home together in Grenada when Liz found out she was expecting her first child. They have a son Sean, who is 11, and a daughter Sadie, who is six.