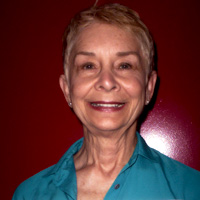 Magnolia June Simmons was born in Biloxi, Mississippi, on August 22, 1941, to Jackson and Marti Simmons. Her mother nicknamed her Magpie because once Magnolia learned how to talk, she never stopped.
Jackson was a farmer and worked long hours in the fields, but he would always find time for Magnolia in the early mornings and late evenings. He would carry his daughter out to the barn to help him feed the chickens and ducks, and then he would sit her on a stool next to him while he milked the old cow.
Magnolia adored her father and learned early on that he loved her constant chattering, even though he didn't understand most of it.
When she started school, her parents changed her nickname to Maggie, so she wouldn't be laughed at by the other boys and girls. There wasn't anything they could do to keep her out of trouble for talking out in class. But everyone loved her.
Maggie's parents wouldn't allow her to date until she was 17, and even then, she and her date had to be escorted. But one boy didn't mind the strictness of her parents. His name was Boyd Harbison, and they started dating during her senior year.
Maggie and Boyd went together for four years before they married in 1962. Shortly after the wedding, they moved to Yoknapatawpha County where Boyd had inherited a farm from his maternal grandfather. Their son, Edward Jay Harbison, was born there in 1969.
Maggie never had a job outside the home. She had her hands with full with raising a child, helping Boyd on the farm, and keeping house.
She doted on her son and wanted the best for him. She kept a close eye on him to make sure he had the right friends and participated in the right activities to ensure his future prospects. Boyd wanted Ed to take over the farm from him someday. Both parents were disappointed when Ed decided to be a carpenter.
Maggie and Boyd had a good marriage and lived together until Boyd passed away in May of 2008.
Maggie was diagnosed with rheumatoid arthritis soon after Boyd died and began having a harder time taking care of herself. Over Maggie's objections, Ed and his wife, Julie, moved in with her to help out, but eventually it got to be too much for them. Maggie didn't want to leave her home, but Ed knew she needed constant care that he couldn't provide.
Magnolia moved into Yoknapatawpha Acres in 2012, where she quickly became known as a difficult patient. Some of the staff were understanding, knowing that she was in pain and unhappy to be there. Others were less sympathetic.