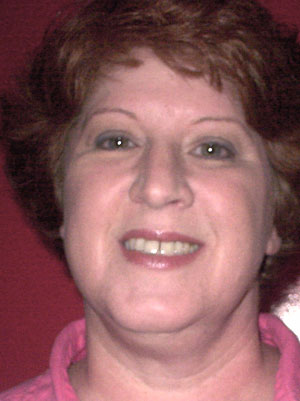 Delilah Rosemary Glenn was born in Memphis, Tennessee, to George and Martha Glenn on July 13, 1965. Delilah and her older sister, Marie, were children of an alcoholic father. By the time she went to school, Delilah had become accustomed to being disappointed by her father's inconsistency and unpredictability, the familiar arguments between her parents, and keeping the shameful secret from her friends. The neighbors were aware of George Glenn's drinking since he was often loud and verbally abusive to his family but never physically abused them as far as the neighbors' knew.
Delilah was well known to her elementary and high school teachers as an overachiever. She turned in all her assignments on time, did her homework faithfully, and managed to stay in the top 10% of her class. Her report cards reflected the teachers' appreciation of her "competence and ability to accept responsibility." Although Delilah had friends at school, she was always a bit distant and never talked about her family or invited friends to her home.
Delilah had no trouble being accepted to college to pursue the nursing degree she sought. She attended the School of Nursing at the University of Mississippi Medical Center. Upon graduation in 1987, she found a position at Baptist Memorial Hospital in Oxford and has remained there. She's currently working as a neonatal nurse, a job she dearly loves. Her reputation as a sensitive and caring – as well as competent and responsible – nurse was well deserved.
In 1989, Delilah accepted a fellow nurse's invitation to join a group from Baptist Memorial on a bowling team. Delilah was reluctant but finally gave in and found she enjoyed the camaraderie of the group. The social time also gave her a chance to interact people on other teams. There she met Ambrose Garrett. She was struck by his self-confidence and earnest commitment to his beliefs. He was so sure that what he believed in and what he did was right that being with him gave her a feeling of security. He in turn basked in her adulation, and on the anniversary of their first date, he proposed.
Since they have no children, Delilah concentrates her time and attention on her job and her neonatal patients at Baptist Memorial Hospital. She fully supported Ambrose in his efforts with the Whitehall Homeowners' Association but did not participate herself. Having fielded numerous phone calls from irate HOA members who called to berate Ambrose for some action they deemed unfair or even illegal, she was well aware that her husband was not beloved by all the members of the association. She smoothed over as many of these situations as she was able, but was concerned because the number of calls had recently increased.
She confided to her sister, Marie, that she was worried about Ambrose's drinking. For the last few months, he had been carrying a flask with him everywhere except at work. Flashbacks of her chaotic childhood haunted her, and she worried that Ambrose's "social drinking" had escalated into alcoholism. She told Marie, "I don't know what I'll do if he gets like Dad. I don't think I could live with that again."