OXFORD WEEKLY PLANET
Saturday, January 12, 2019
Keynote speaker killed at Elvis conference
Conference to continue despite death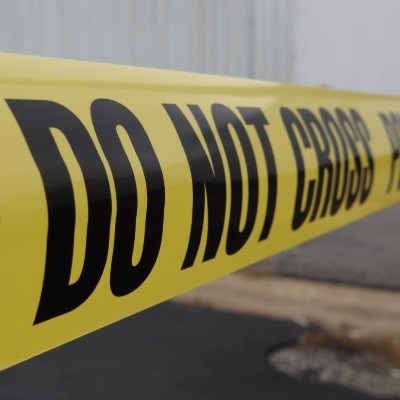 Tragedy struck the Yoknapatawpha County Convention Center (YCCC) this morning when the body of Jared Plunk, 41, of Oxford, was found by a hotel employee. Sheriff's Department Public Information Officer Elizabeth Jones said the employee called 911 after making the horrific discovery just after 6:00 a.m.
The apparent victim of foul play, Plunk was found outside of the YCCC's fitness center, but investigators declined to release any additional details pending further investigation.
"It's still very early in our investigation," Jones stated, "but it appears that Mr. Plunk was brutally attacked outside of the fitness center. The fitness center doesn't open until 8:00 a.m., so it's unclear at this time why Mr. Plunk was there, but we're pursuing several leads."
Plunk, a freelance journalist, was scheduled as the keynote speaker at the "Elvis and the Music of America" conference for Elvis Presley fans and scholars being held at the YCCC this weekend in conjunction with Presley's birthday last Tuesday. The conference is the first of what organizers hope will be an annual event.
"We've invested everything we have into getting this conference together," said Lindsey Snyder, wife of the conference organizer, Max Snyder, "and it's certain to be a magnificent event."
Mrs. Snyder went on to say that she hoped that the tragic death of Jared Plunk wouldn't discourage the attendance of potential conference-goers.
"Jared was looking forward to speaking to so many Elvis fans, and I know he'd want us to continue our celebration of the King's memory."
Plunk was named keynote speaker when organizers learned that he recently uncovered some letters he claimed were written by Elvis Presley. Sources say that, in addition to speaking at the conference, Plunk was also planning to write a book about Presley's life and the letters.
The Oxford conference is just one in a series of events in the region honoring the birthday of The King of Rock 'n' Roll.
"I drove 50 miles this past June to attend the Elvis Presley Festival in Tupelo," said Oxford resident Joe Hunter, "so I was thrilled when I learned that there was going to be a gathering of fellow fans right here in my own backyard."
Mr. Hunter said he didn't know Jared Plunk, but like many of the people attending the conference, had been looking forward to hearing Plunk's speech. Hunter is just one of many avid fans—most dressed in costumes fit for the King—who have arrived at the YCCC for the event.
Not everyone attending the conference center is a fan, however.
"The obsession these people have with Elvis is disgusting. How many more lives must be lost before this obscene hero-worship ends?" said one man, who declined to give his name.
Elvis enthusiast Sonya Davis described Plunk as a brilliant writer and shrewd businessman.
"Mr. Plunk's death is a terrible shock. It's frightening that something so monstrous could happen so close to home."
Jared Plunk is survived by his wife, Alison Plunk, who was not available for comment.
Check back for updates on this developing story.
By Kemper Jones at 4:00 PM