Case Introduction
What happened?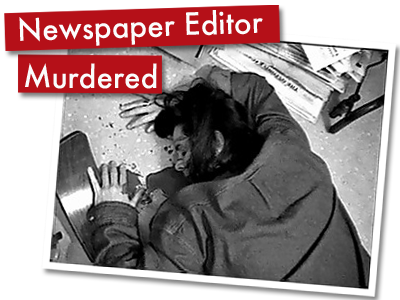 The Yoknapatawpha County Sheriff's Department is investigating the shooting death of Oxford Eagle managing editor Monica Drum, who was found dead in her office at the newspaper.
Security guard Ernie Parrish heard gunshots around 3:00 a.m. on Sunday, November 25, 2012, and called 911.
Help investigate the case
The case is organized into categories of Interviews, Evidence, Biographies, and Press. Links to each category are provided on each case page.
Click on the links to move between categories and review the different pieces of evidence.
If this is your first look at the investigation, you may want to start with one of these case documents: