Edward Hagen bio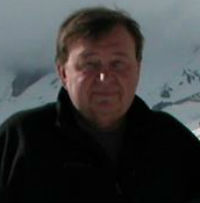 Edward Monroe Hagen was born in Jackson, Mississippi, on March 26, 1946, to James Archibald Hagen and Alyson Murphy.
James Hagen received a Medal of Honor for military services during World War II. After the war, Edward's father continued his family's tradition in politics, serving as U.S. Representative from Mississippi from 1950 to 1975 and as a delegate to the Democratic National Convention in 1972.
James Hagen and Alyson Murphy met as graduate students in Yale University. Mrs. Alyson Hagen shares with her younger brother joint ownership of hundreds of chain furniture stores across the country.
Edward Hagen grew up on his family's private estate and attended local public schools in Jackson, Mississippi, where he excelled in academics, baseball, debate, and student council. Following in his parent's footsteps, he went on to attend Yale University in 1965, where he studied history, political science, and criminal justice.
After graduating in 1969, Edward was commissioned to the United States Navy and honorably discharged in 1972, when he began to work closely with his father as part of his campaign team to kick-start what could only be a promising political career.
Three years later, Edward returned to Yale as a law student. In 1979, Edward came home to Mississippi, where he passed the bar exam and was immediately hired by the Hinds County Prosecutor's office in Jackson.
At a dinner party later that year, mutual friends introduced him to Patricia Whittlesey, a philosophy professor at Millsaps College. The two enjoyed a 6-month courtship before Edward proposed. They were married soon after and had their first child in 1980.
In 1992, the Hagens moved to Oxford, Mississippi when Patricia Hagen accepted a position at Ole Miss. Edward took a position with the Lee County District Attorney's office in nearby Tupelo. A year later, Edward launched his first campaign for the U. S. House of Representatives, but lost by a 10% margin and continued to work as a prosecuting attorney.
In 1995, Edward ran for District Attorney of the 1st District in North Mississippi and won. He was re-elected easily for two subsequent terms. In 2007, he announced his candidacy once again for the House of Representatives. Congressman Hagen was sworn into office in December of 2008 and re-elected in 2010 and 2012. While the Hagen camp has made no official announcement, political pundits speculate that Edward is planning a run for the Senate in 2014.
Friends and family describe Edward Hagen as a sensible, straight-laced man with a strong sense of ethics and family values. In his free time, Edward enjoys reading history, playing chess, baseball, and golf. He indulges in the occasional cigar and poker game.