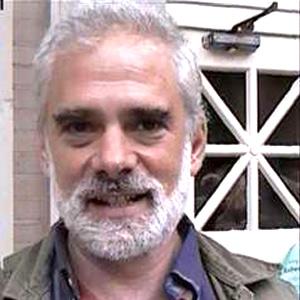 Melvin Roberts was born on May 27, 1946, in Paris, Mississippi. He is the second of four sons of Robert L. and May Roberts. His father was a farmer and his mother a homemaker. Melvin Roberts attended the University of Mississippi from 1963 until 1967, graduating with a degree in general business. He distinguished himself both in the classroom and on the football field, earning a degree with a 3.75 GPA and playing defensive tackle for the Ole Miss Rebels for three years.
Upon graduation, he enlisted in the United States Army and fought in the Vietnam Conflict, earning a Bronze Star for Valor when the troop platoon he was in came under heavy fire outside a province on the Thailand border. Roberts, without regard for his own personal safety, attacked a fortification of North Vietnamese troops hiding a small thicket with only his rifle and six hand grenades, killing sixteen enemy soldiers and capturing seven others by himself. His tour of duty ended in 1970, and he returned to the Yoknapatawpha County area with the goal of going in to business for himself.
Taking out a small business loan from a local bank, he opened Melvin's Nite Owl at the corner of Highway 30 and North Lamar Avenue in Oxford. The convenience store, then a new concept, caught on immediately as Roberts was swarmed with customers every day and night. In 1972, he added an extra wing to his building to accommodate the growing number of customers who wished to buy food and eat in the store. Tables, booths, chairs, and a jukebox were installed, and the store quickly became a hangout for all types of people, especially law enforcement officials, since Roberts from the start instituted a policy of free food and drink to all people in official uniform.
Roberts was also instrumental in helping to pass Oxford's first wet law which would allow over-the-counter sales of beer within the city limits. This law was passed in 1975, and Roberts once again experienced a boom in sales.
Roberts married Candy Morton, a long-time employee of the store, in 1977. After years of trying to have children, they finally succeeded when their son Paul was born in 1986. When Paul was 17, his girlfriend, Jenny, got pregnant. When she insisted on keeping the baby, her parents kicked her out of their house, and she moved in with the Roberts family. Paul and Jenny's son, Aidan, was born during their senior year of high school.
After graduation, Paul and Jenny took off, leaving Aidan with Melvin and Candy. Since then, Melvin only hears from Paul when he needs money. Paul and Jenny are not together anymore, and Melvin and Candy don't know where she is. Aidan still lives with them and is currently in the fourth grade at Della Davidson Elementary School.
Roberts's life was changed forever when he was accused in March of 2007 of raping a 16-year-old babysitter who was staying with his grandson while his wife was away visiting her mother at a hospital in a nearby county. Subsequently brought to trial, he was acquitted when he was able to produce a time card with a date and time stamp that covered the entire time of the attack, along with witnesses corroborating that Melvin was in the store.
Roberts has been described by those who know him as a jovial, likable man at times, and at others, downright mean. In recent years, he has developed a serious problem with alcohol which required him to seek professional counseling, but at this time, he appears to be recovering from his alcoholism with no known problems.