Blake Stillwater bio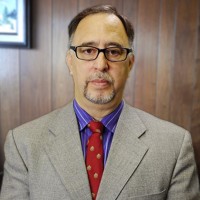 Blake Augustine Stillwater was born April 7, 1965, in Baton Rouge, Louisiana, the eldest son in a family of two boys and one girl. His father Stephen, who passed away in 2009, was a successful lawyer in Baton Rouge. His mother, Patricia, spends her time as she has for many years — fundraising for various charities.
Blake's younger brother, James, who has never married, is an accountant with his own firm in Orlando, Florida. His sister, Simone, has two children by her ex-husband and is currently in a long-term relationship with the board chairman of a Baton Rouge hospital.
Young Blake did extremely well at school, excelling in debating and report writing, and went on to study law at Harvard. After graduating near the top of his class, he joined the Chicago law firm of Braxton & Hix. He specialized in criminal law and made his mark early for both his brilliant casework analysis and his courtroom flair.
During a weekend back home in Baton Rouge in 1991, he met Southern belle Eugenia Tate Courtney. They married on January 18, 1992, and had one son, Philip "Scooter" Stillwater on August 3, 1994.
Blake is known as a spinner of words, both in conversation and in his writings. The amazing story of one of his courtroom battles, which he first recounted at a dinner party in Chicago, sparked his first novel, Courtroom Conspiracy. Published in 2000, the book was a #1 bestseller in the US, Canada, UK, and other English-speaking countries. It was also highly successful when translated into French, German, Italian and Japanese. Already well-off financially, Blake was more than set up for life.
Tired of the icy Chicago winters, Blake and Eugenia decided to relocate back to the South in 2001 and moved to Oxford, Mississippi, which Blake saw as the Southern renaissance center of writing. Blake decided to work part-time as an attorney in Oxford and concentrate on his novels.
He went on to write two more best sellers, Dark Plaza and Silencer. Several years ago, Blake worked on a screenplay for Silencer but was disappointed by changes demanded by Hollywood producers. The movie was a blockbuster, but Blake decided to concentrate on writing novels.
Since giving up his law practice in 2013, Blake has traveled frequently on promotion tours in the US and overseas but retains a deep love for the South. His travel has caused conflict in his marriage because his wife rarely went with him, leaving her alone to deal with the talk of Blake's involvements with other women. The Stillwaters' friends still whisper about a blazing argument around the time of their 25th wedding anniversary, which seemed serious.
In July 2016, Blake met Wendy Holloway at the Four Seasons resort at Jimbaran Bay on the island of Bali, after he'd visited Australia on a promotional tour. He noticed what looked to him like technical codes on Wendy's laptop screen and told her he was starting to research a new project involving the internet. She offered to share some of her expertise over cocktails. Sparks flew, and they became inseparable for the remainder of their stay. When they got together again in Los Angeles in August, Blake persuaded Wendy to move to Oxford so they could continue their research for his new book.
While Blake has reportedly had many casual affairs in recent years, his relationship with Wendy seemed to be different, and longtime friends say they've seen indications that Blake may have been considering a major life change.