Mary Jones bio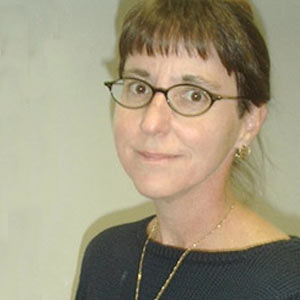 Mary Elizabeth Thomas was born to James and Ellen Thomas on April 18, 1982, in Oxford, Mississippi. Her mother worked at a fabrics store part time to supplement James' earnings from his Chevron service station.
James worked long hours and with Ellen working too, Mary was responsible for her two younger sisters, Julie and Eleanor, from an early age. Mary accepted the responsibility without resentment and took pride in her siblings' accomplishments.
The family traditionally watched the annual TV showing of the Miss America pageants. The three girls loved to dress up and pretend they were walking down the runway with a bouquet of red roses in their arms and tiaras on their heads. They spent hours perfecting the "queen wave" and playing dress-up in their mother's high heels, gloves, earrings, and her out-of-style dresses.
The girls wanted pageant dresses for their dolls, so Mary started making them out of scraps Helen brought home from the fabric store and discovered she had a talent for sewing.
As she got older, Mary began making dresses for her little sisters. She learned that with the use of different fabrics and slight style changes, she could use one basic pattern over and over for all three girls. Coming up with new variations became a challenge to her, and she began to learn about color and fabrics, eventually making her own patterns.
The Thomas girls were creatively dressed from an early age, and schoolmates began asking where they purchased their clothes. When they found out Mary made them, they asked her to create dresses for them. Mary realized she could earn money, especially at prom time, and still be at home to watch over Julie and Eleanor.
Mary graduated from Oxford High School as an average student who had not found time to participate in extra-curricular activities but had discovered a talent with color and style in women's clothes. This talent helped her get a job at Village Tailor.
She loved helping women with their wardrobes, and the customers appreciated her attention. She had less time to sew, but continued making some of her sisters' school clothes and their prom dresses.
Mary Thomas met Elliott Jones in the spring of 2002 at a party. Mary immediately liked the serious, shy young man, and they began dating. After they were together nearly a year, Elliott proposed. Mary accepted, and they were married in June 2003. They both looked forward to being parents of their own family.
After a couple of years of marriage, they decided they were financially able to start their family. After months of trying and numerous tests, they learned that Elliott was irreversibly sterile. Mary was heartbroken.
A friend told her the name of an adoption attorney who could help arrange for them to get a child. Elliott was hesitant at first, but knowing how much Mary wanted a baby, he agreed to adoption.
Mary and Elliott adopted a newborn baby girl named Billie Jo in October 2007. Mary took a maternity leave from Village Tailor for several months. She and Elliott had hoped his earnings would be sufficient to support them without Mary working, but after a few months, they had to admit they needed Mary's income.
Village Tailor was so delighted with her return to work that they promoted her to manager with a significant pay raise. Mary was able to set up a schedule so that her sisters could babysit Billie Jo, letting them earn extra money while Mary did the same.
Susan Dubois was a long-time customer of Village Tailor, and she met Mary there. They found they had many similar interests, including beauty pageants, and a friendship formed.
As Susan's daughter, Barbara, grew from childhood to teens and then into adulthood, she could not always find ready-made clothes for her pageant wear, so Susan hired Mary to design and construct special garments suitable to Barbara's changing size and age.
In April 2014, Elliott was in nearby Lee County for work. As he was driving back to Yoknapatawpha County mid-afternoon, a tornado passed through the area. Debris hit his car, forcing it off the road. Elliott was killed instantly.
Her friend, Susan Dubois, was very supportive. Susan knew from experience how devastating a spouse's death could be, and it was comforting to Mary to have a friend who truly understood the problems of widowhood and single-parenting.
Mary and her daughter, Billie Jo, and Susan and her daughter, Barbara, became closer than ever and thought of themselves as family.
Mary and Billie Jo were at the YCCC for the Yoknapatawpha County Literary Beauty Pageant to support their friend -- and Mary was the one who called 911 to report Barbara Dubois' disappearance.