Introduction
What happened?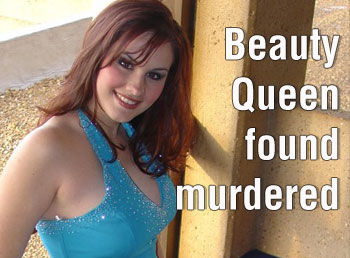 On May 2, 2015, YCSD Emergency Services received a 911 call reporting Barbara Dubois missing from the Yoknapatawpha County Conference Center.
A short time later, her body was found in a janitorial closet not far from her hotel room.
What connection did the man who found the body have with Barbara?
Did one of the other pageant contestants eliminate the competition?
Or is the motive behind this cold-hearted killing still hidden by someone's deep, dark secret?
Physical evidence was collected at the scene and witnesses are being questioned, but no suspects have been identified. The investigation is ongoing.
Visit the Case Chronicle to view the events in the investigation as they unfold.
Help investigate the case
The case is organized into categories of Interviews, Evidence, Biographies, and Press. Links to each category are provided on each case page.
Click on the links to move between categories and review the different pieces of evidence.
If this is your first look at the investigation, you may want to start here:
Want access to all of the case documents as soon as they're available? Become a Case Detective today.