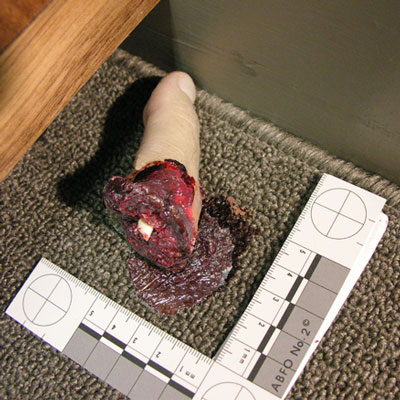 A motel maid discovered a human thumb under a piece of furniture.
The thumb's owner was nowhere to be found at the scene.
Find out what's happened so far in the Case Recap.
News
Investigators created a map of locations relevant to the Rebel Inn/Lamar Park investigation.

The detectives followed up on new information about Gavin Price's relationship with Oscar Knight.

Kyle Parker found a bag of human body parts while he was walking a dog at Lamar Park.

Emergency Services received a 911 call reporting the discovery of more possible body parts in Lamar Park.

The Crime Beat reports: With more human remains found at Lamar Park, should locals worry?