Click the tabs to view the individual reports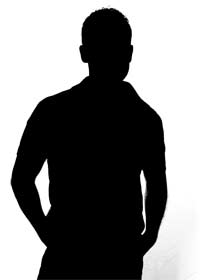 This interview took place on September 10, 2013. It was recorded discretely because Satch wouldn't have allowed it.
Desmond Locke, P. I.
Satch Bugga, witch doctor
Locke: Satch, I've got some friends who might've been hexed by a mutual friend of ours. Maybe you can help me.
Bugga: Maybe I help my friend, Locke. You still coppin'?
Locke: No. I'm only here 'cause I'm helping someone find out what kind of hoodoo they've gotten themselves into.
Bugga: I tell you because you respect. Now, who is this mutual friend?
Locke: Before I tell you that, let me tell you what I found. A dried rattlesnake, hanging upside down, with a piece of paper in his mouth with a man's name on it.
Bugga: Aha. Serious hex business. You be careful. This means that just like that ole rattlesnake dry up, that man will dry up too.
Locke: I see. Well, tell me this. I also found a ball of black wax containing hair I'm pretty sure was human, and another guy's name is written on a piece of paper. Only this time, it's five times instead of one.
Bugga: That's badness! The worst sort of gris-gris, I tell you! If you touched this conjure ball, I suggest you go home immediately and wash your hands in a mixture of kerosene, whiskey and black pepper. That's an old and powerful mischief. Bad, bad. I'll give you some gris-gris to go against it. You don't want to be nowhere around this fella.
Locke: You know who did this?
Bugga: Have some idea. Always an idea. But the one I know, he's no friend of you, Locke.
Locke: Whose friend is he?
Bugga: Dr. Yah Yah is friend to no one.
Locke: Dr. Yah Yah? What do you know?
Bugga: I say nothing. I don't know and don't want to know any more.
Locke: Have you seen him? Walking down the streets out here with his snake cane? Legba himself?
Bugga: No, no. All wrong. I won't say. He's a powerful man. A wise spirit.
Locke: Can you point me toward somebody who will say something?
Bugga: I can only send you along with a good gris and hope you find what you're looking for. But watch yourself, Locke. For you to do this, it must be a good friend. Is it really worth it?
Click the tabs to view the individual reports