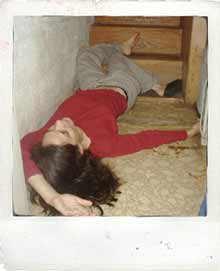 About the Current Case at Crime Scene
Kimberly Pace, a University of Mississippi English professor, was found murdered in her home on Sunday morning, September 24, 2011. 
Dr. Pace was supposed to be going to brunch with her sister and some friends. Instead, they found her body when they came to pick her up.
The case is organized into categories of Interviews, Evidence, Biographies, and Press. Links to each category are provided on each case page. Click on these links to move between categories and view the different pieces of evidence.
There are no articles in this category. If subcategories display on this page, they may contain articles.