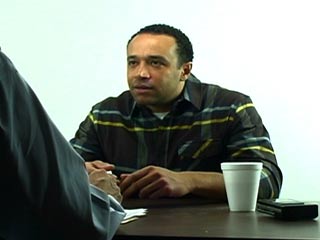 Craig and Dorothy Jacobs welcomed their sons, Charley and Chad, into the world on September 19, 1977. Dorothy was a stay-at-home mom, and Craig worked for Grantham Construction.
Craig started teaching the boys about his work when they were old enough to hold a hammer. As the boys grew older, Charley became fascinated by the work his father did. Chad, however, hated carpentry work and chose to follow other interests.
Craig would take Charley around in their truck and show him some of the work that he had done in the past. Charley was especially interested in the home of William Faulkner, Rowan Oak, which Grantham Construction restored in 1976. The Yoknapatawpha County Courthouse was renovated in 1979.
Grantham Construction became known as an honest, hardworking business that you could count on. They also became synonymous with quality work.
Craig trained Charley, and he learned the craft on the job. Charley was a natural at construction work. He didn't have the intelligence to draw up architecture plans, but if you put a plan in front of him, he could get it done.
Craig passed away due to heart failure in 1996. After Craig's funeral, Grantham Construction contacted Charley and offered him a full time job. They told him that his father had "put in a good word" for him. To honor Craig, they wanted to grant this wish of his.
Charley is unmarried and elected to remain in his childhood home after his father died. His mom is glad to have him and doesn't know what she would do without him.