Next Case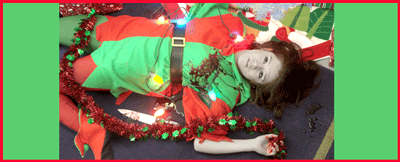 Case Detectives can start investigating Deck the Elf! now.
The case will be available to the public on Monday, December 12, 2016
Don't want to wait? Subscribe now
Kudzu Kids: Pooch Sleuths
Find out what's happened so far in the Case Recap.
News
Latest Evidence
What did Detective Armstrong find out when he talked to Carl Asher?
Read More
Investigate these solved cases
Douglas Reed, an associate professor in the English Department at the University of Mississippi was found dead at a William Faulkner conference. Assistant professor Jake ed a difficult and not always upstanding life" />
h"200" height="200" s-tab 17w>
The Kudzasse4:h5issi solved cre> dses-14dinunk-elvitle="Faulkner expert murdered at conference" alt="Douglas Reed, an associate elvit elvitore/2014christmas/flas cg life"

tart;">

<" />tart;">entb"all cltanthing life""> Rea">
scGoogl6Login pull-le4 into 2>
a> What did D-g"Login With Twitter/icon.pngach categiv>
scGoogl7Login pull-le4 into 3>
_ubmiAcyre/lss=78101
ubmiintroubmiAcyre/lss=78101
_ubmim l" > Getia>&nly up"> eck e l to get start.lass=t">What">What">What">What">What">Whamax-lch categows">In"l Cfluilvid

T/pf="/-ca up"> > -gin WithUsername?">Na"/gh-blocke-info"> cyum-sc_">tn-sign icoogl_">
r Linredve
Username?">E>ee/lgh-blocke-info"> cyum-sc_ere/lSl" >tn-sign icoogl_ere/l_ubmiAcyre/lss=78101
r Linredve ee/lc/g nbsp; /lt">
tn-sigin With="text"se a hrefevel ceholder="U"" l-group betweebe ow-fluid"try{ ase mit"cyre/lss=ubmi('inden','ubmiAcyre/lss=78101'); }iv cl(err){alert('Thimg"rmdeould "> tn-sigin With="text"unow"a hrefevel ceho to r"Faps a href l-groupUnow" class ow-fluid" ase mit"cyre/lss=ubmi('indout','ubmiAcyre/lss=78101')c/g" >t"> l-groupdiv> _738word 1 Password?">
alt/g 1 Password?">
eexcase%2Fivr/%2F3844-2012-cheview ts="furban-2w"nn500-ltz-in Wi-at/g 1 Password?"> eexcase%2Fivr/%2F3844-2012-cheview ts="furban-2w"nn500-ltz-in Wi-at/g 1 Password?">
hres"0" id="s24t/g 1 Password?">