News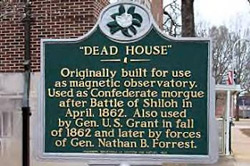 This sign marks the location of a civil war morgue located on the campus of the University of Mississippi. After the Battle of Shiloh in 1862, seven hundred soldiers from both sides of the war were carried across the campus from this "Dead House" to the cemetery. This is also the setting for the next case here at crimescene.com. Check back.
Previously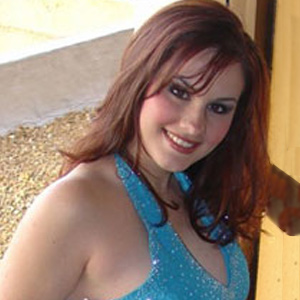 The body of Barbara Dubois, 23, of Oxford, was found near her hotel room. She was one of three finalists in the first annual Yoknapatawpha County Literature Festival beauty pageant. This case has been solved.
Check out the Case Introduction and the Latest Case Information.
The prior investigation, theIzard Family murder is available in the Previous Cases menu.
How

The case is organized into Evidence, Press, Interviews and Biographies.
Links to each category are provided on every case page so you can easily move between them to view the case documents.
The Barbara Dubois murder investigation began on May 4, 2015, and will run for about eight weeks.
Why

You can participate in the case without paying or registering.
However, our paid subscribers have access to premium features like advance information and bonus content. Learn more.
We think you will at least want to sign up for a free subscription in order to create a viewer profile and participate in the discussion. Subscribe Now!