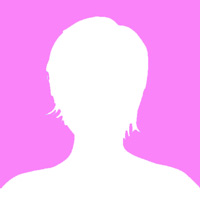 Note: Given what she had to say, the YCSD has agreed not to use this witness's real name or likeness in public documents.
Jill Ferris was born and raised in Atlanta, Georgia. Her parents quickly learned that Jill was a little different than the other children they knew. Both of them came from large families so there were plenty of Jill's cousins around as she grew up. While the other kids enjoyed being together, Jill chose to play alone. Her mother believed that Jill was just too shy, but over time, she realized that Jill simply preferred her own company..
If her cousins needed help with something though, it was a totally different story. Jill was always ready to teach anyone. The other kids would always turn to Jill when they needed help in any area, and Jill would always deliver. As soon as the lesson was learned, she was ready to be alone again. She enjoyed solitude and entertained herself quite well.
Jill never made a grade below an A from first grade through graduation. She was the top student in her class in mathematics every year, and started tutoring upperclassmen while she was just a freshman in high school.
During her senior year of high school, several colleges offered her academic scholarships. She accepted the offer from the University of Mississippi and enrolled as a freshman in the fall of 1980. She majored in Mathematics and went on to complete her graduate work at Ole Miss. As a graduate student, she applied for and got a position as a Teaching Assistant for the Mathematics Department.
Jill met freshman Kevin Gilmore during the 1986-87 school year, when she was the TA for his Basic Math class. Jill claims Kevin offered her a bribe if she would do his class assignments for him. She says she turned the offer down, and neither she nor Kevin ever mentioned it again.
When she completed her graduate degree at the end of that academic year, Jill returned to Atlanta and went to work as a teacher for an exclusive private school. After several years teaching at the high school level, during which time she completed her Ph.D. in Mathematics at Georgia State University, she took a job as an assistant professor at a small private college.
Ten years later, Jill was an associate professor at the same school and on the wrong end of an ugly divorce. She took a long look at her life and decided she needed a change of scenery to make a fresh start. She applied for an associate professorship at another university in a different state and was accepted to start work the next semester.
While catching up on the Oxford local news online in mid-July 2011, Jill learned what had happened to Kevin Gilmore back in 1987.