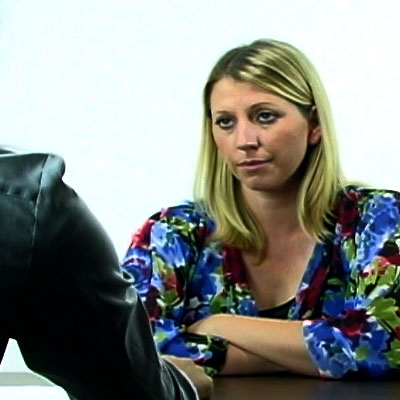 Carly Lynn Brock was born February 13, 1967, to Martin and Sarah Brock. Martin was a Professor of Economics and taught at the University of Mississippi. Sarah owned and operated a successful antique store. Carly was an only child. The Brocks chose to have only one child due to the busy lifestyle they led.
Carly's adolescent years were spent at day care centers. Her parents were always busy with work and social engagements so they always made sure the time they did have together was special.
Carly was a typical teenager. She loved to dance and listen to music. Her favorite band was Foreigner. During her senior year she applied to and was accepted at a number of in and out-of-state colleges. But in the end, she happily graduated and chose to stay home and attend Ole Miss.
Carly met Kevin Gilmore at a college basketball game when he came over and introduced himself. At the time of his death, they were a couple.
When Carly was told of Kevin's death in 1987, she was devastated. She often visited Kevin's parents, who talked about their memories of Kevin when he was a child. Carly talked of some of the good times she and Kevin had, like when they hung out with Kevin's best friend, Richie. Sometimes the three of them would go shoot pool with other friends or just hang around Richie's room and talk.
Richie, like Carly, was distraught over Kevin's death. They could talk about times with Kevin in a way that no one else understood. In time, they became more than just friends, and they grew to care deeply for each other. They visited Kevin's parents together, but it became awkward trying to hide their feelings for each other. They gradually stopped seeing the Gilmores and eventually weren't visiting them at all.
Carly and Richie were married in 1991. In honor of their friend and to always remember him, they married on the anniversary of his death. The Gilmores were invited to the wedding, but they declined.
In 1993, Carly gave birth to a daughter named Nicole, and in 1995, she and Richie were blessed with a son. Because they still desired to honor their friend, they named their son Kevin.
Today Carly is a registered nurse in Oxford, and Richie has his own accounting business.
Once Carly was asked whether Kevin would be happy that she married his best friend. In her heart, Carly knew the answer was that Kevin would always want her to be happy.