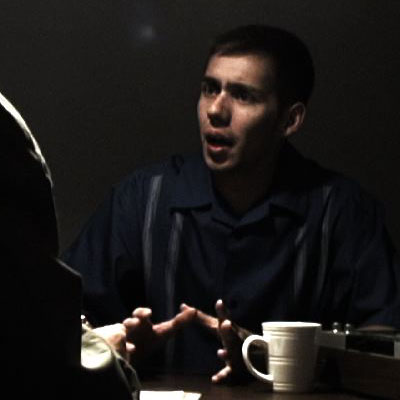 Nicholas Wyatt Crosby was born July 10, 1967, to Wyatt and Daisy Crosby in Spring Hill, Florida. Daisy's family had owned citrus groves in the area for three generations, but in the late 1950s, just after she'd graduated from college, Daisy and her brother finally convinced their recently-widowed mother to sell the farm. Daisy had immediately used her portion of the sale's proceeds to buy waterfront property in nearby Hernando Beach. As she set about developing the land, she met Wyatt Crosby, who was working as a clerk in the Hernando County assessor's office. They quickly fell in love, marrying just three months later, in 1958. Wyatt left his job with the county, and he and Daisy sold the homes she built, reinvesting to develop not just more residential properties but shopping malls and motels.
When Daisy had two children in brisk succession, with Jennifer in 1969 following Nick, she formally turned over command of the development company to Wyatt, but kept a home office. Lively and civic-minded, the Crosbys often featured in the society column of the Tampa Tribune. Most famous were the parties Wyatt would orchestrate in honor of his alma mater's sports team – the Florida Gators. With invitations going out to state and local government officials, real estate investors and Daisy's cohorts on the PTA and AAUW, the Crosbys' bowl game parties were de facto business mixers.
In contrast with his parents' ruckus, Nick was quiet and studious, earning good grades in school and winning summer reading competitions for grade-school kids held by the local library. He and Jennifer got along until adolescence, when it became clear she had inherited her parents' social butterfly tendencies. She was elected class president as a freshman in high school, and ran for student body president – an attempt Nick foiled with a ballot-stuffing prank he and his buddies orchestrated. Similarly, when Jennifer competed to be Homecoming Queen, Nick and his friends streaked the stage.
But Nick reserved most of his scorn for his parents, who he viewed as materialistic and shallow. A skit Nick wrote and directed for the school talent show recast his father as Babbitt, the title character of the satirical novel by Upton Sinclair; the audience hooted with laughter, and Wyatt grounded Nick for a month. In turn, Wyatt bullied Nick for being too "girly" to play football, and only came to Nick's basketball games to point out his son's mistakes. The coach eventually sent the Crosbys a letter informing Wyatt he was banned from further attendance, causing the family to miss Nick's appearances in the state finals in his final two years on the team.
Combined with an honorable academic record, Nick's athletic prowess – he also ran track – drew offers from a number of colleges. Wyatt still assumed Nick would attend the University of Florida – but Nick accepted an offer from a rival school that wanted him enough to give him a full-tuition athletic scholarship: Ole Miss. The snub and its implied rejection of the family's wealth and stature were too much for Wyatt, who kicked his then-17-year-old son out of the house. Nick lived with a basketball teammate's family in Hernando Beach until graduation, then moved to Oxford, where he got a job at the local copy store and rented a room in a student apartment until he began his freshman year in the fall of 1986. He was assigned to share a dorm room with another scholar-athlete, Kevin Gilmore.
The two were both on the basketball team, but Nick was closer to other, more cerebral teammates, and formed a circle of friends outside athletics through his work on the campus literary magazine. An essay published in the magazine the spring of his freshman year won a university literary prize, but Nick was stripped of the award after the magazine's faculty advisor was alerted to possible plagiarism. An inquiry by the university disciplinary committee took no further action, with one student committee member telling the Daily Mississippian, "He had a history of pulling pranks, so a warning seemed like the way to go." The article noted Kevin Gilmore and several Ole Miss basketball coaches had appeared before the committee on Nick's behalf.
Nick has not returned to Florida except for basketball games, which his parents and sister did not attend. During the summer of 1987 Nick stayed in Oxford and worked as a clerk in the university library, where he met a literature major two years his senior who he's now dating.