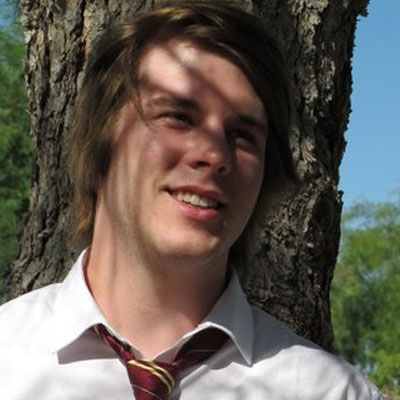 Kevin Gilmore was born to Judith and Donald Gilmore on March 26, 1967 in Oxford, Mississippi.
Kevin was an only child, doted upon by his parents. He was a likable kid, not necessarily handsome, but seemed to be a natural born leader as well as a natural athlete. One of the first indications of his natural leadership was in the first grade when the teacher contacted his mother asking her to impress upon Kevin the necessity of participating in all activities. He was evidently balking at learning folk dancing, and all the boys were following his lead.
Kevin loved sports especially baseball. He began playing catch with his dad and bugged both his parents to pitch to him so he could learn to hit. As soon as he was old enough he began playing Tee ball--then Little League followed by Pony League. When he entered high school, he tried out and easily made the Varsity team on the first try. He had shot up in height in the 8th grade and was then one of the tallest in his class. One day the high school basketball coach approached him to see if he'd like to try out for the team. Kevin agreed though he hadn't played much basketball. With his natural ability, eagerness to learn, and willingness to work at it, he became so good he was offered both a baseball and a basketball scholarship to Ole Miss. He accepted the basketball scholarship. He'd often told his friends how much he loved the fast pace and constant motion of basketball, and, of course, the fact that he was one of five instead of one of nine was a plus.
Academically Kevin was able to maintain his grades in high school, but college was another story. He had never been a good time manager and often submitted assignments late which lowered his grade. He was attentive in class, had a good memory and tested well, all of which compensated for the late work. But in college the time pressure became overwhelming and he found himself scrambling to get assignments in late, if at all. He began soliciting his friends, and there was even a campus rumor that he got one of his friends to write a paper for him. His powers of persuasion were well-known. His friends predicted he would be a politician or a car salesman.
Once he approached a TA to ask how his grade could be improved and was told, "Try studying!"
The other things challenging his time management were his girlfriend Carly, who wanted him to spend more time with her, and his diabetes, which had been diagnosed in high school. The need to monitor his diet and the necessary insulin injections was crucial for him to function in the classroom, on the basketball court and in everyday life.
He was (not affectionately) known as a "cheapskate". He borrowed small sums of money, forgetting to repay them until reminded; never quite paid his share of a dining bill; and was always late with his share of the rent. It was well known he would do almost anything for an extra buck to supplement his scholarship and his part time job at The Juke Joint.
His negative traits wore on his relationships with friends, but Kevin commented recently that he could not understand why some people seemed to be avoiding him.